FOX Tells WWE Fans To Stop "What" Chants
SmackDown's network gets spicy with WWE fans over controversial chant.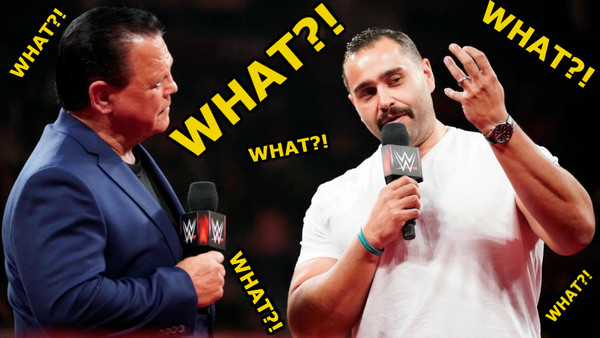 Last night's WWE Raw played out to one of the company's trademark library-like atmospheres in Cleveland, Ohio, with a muted, unengaged audience only coming alive for a handful of big moments throughout the evening - as is par for the course with this company in 2019.
The crowd's most notable contribution was chanting "what?!" at Rusev and Jerry 'The King Lawler' during their King's Court segment. Such chants have been the bane of many a WWE fan since 'Stone Cold' Steve Austin popularised them almost two decades ago, and it doesn't sound like FOX are best played about what happened either.
A since-deleted tweet from the @WWEonFOX account read as follows (per Lords of Pain):-
Dear @WWEUniverse, Can we stop the 'What' chants? It's no longer 2001. xoxo @WWEOnFOX
The account then followed up with another (which has also been deleted):-
We saw people chanting it to @AngeloDawkins as he said goodbye to @WWENXT, and now to a 'Hall of Famer' on RAW. That's not a sign of rebellion, it's a sign of disrespect.

Now back to RAW.
Rusev handled the "what?!" chants well, responding with "come on, he's a Hall of Famer," thus cutting them off.
The performers' frustration is understandable, and so is FOX's, even though they don't broadcast Raw. Regardless, fans only ever break the "what?!" chants out when they're bored with what they're watching. Perhaps it's on the company to start delivering content their audiences actually want to see, thus negating the need for any "what?!" chants?
Create Content and Get Paid
---