Fundraiser Launched To Help Jay Briscoe's Family
A GiveSendSo fundraiser has been set up to support Jay Briscoe's family following his passing.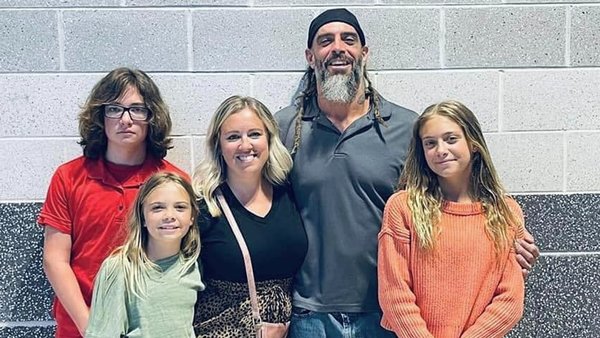 A GoSendGo fundraising campaign has been launched with the approval of Jay Briscoe's family following the ROH legend's tragic passing on Tuesday 17 December.
The fundraiser had already raised $170,710 at the time of writing, with the goal set at $200,000. Proceeds will go towards helping "ease the burden that may arise from this tragedy."
Campaign creator Josh Wharton wrote:-
On the evening of January 17th, our community and friends across the world were left in shock after the news of the passing of Jamin, a man who made everyone around him a better person. The Pugh family's world has shifted, and with that there will be many unforeseen expenses. We have set this page up (with approval from the family) to help ease any burden that may arise from this tragedy.
Its been heartwarming to read all the stories of those who interacted with Jamin, and his impact was felt across the world. Please continue to pray for the Pugh family and all of their children.
This is the only campaign that has been approved by the family.
Briscoe, real name Jamin Pugh, passed away when his vehicle was involved in a head-on collision with another in Laurel, Delaware on Tuesday. He was 38 years old. The other driver, 27-year-old Lilyanne Ternahan, was also killed in the accident.
Daughters Jayleigh and Gracie were in the vehicle with their father at the time. Both underwent surgery afterwards and now face a lengthy recovery period.
Pugh is also survived by wife Ashley and son Gannon. He and brother Mark will go down as one of the most important tag teams in wrestling history as The Briscoes, becoming 13-time ROH Tag Team Champions, while Jay was also a decorated singles wrestler within the same promotion - and beyond.
AEW taped a special 'Jay Briscoe Celebration of Life' show after Wednesday's Dynamite, with Tony Khan confirming it'll air on ROH's Honor Club platform for free at a later date.