Goldberg Leaves WWE, Becomes Free Agent
Goldberg is officially a free agent following his WWE contract's expiration.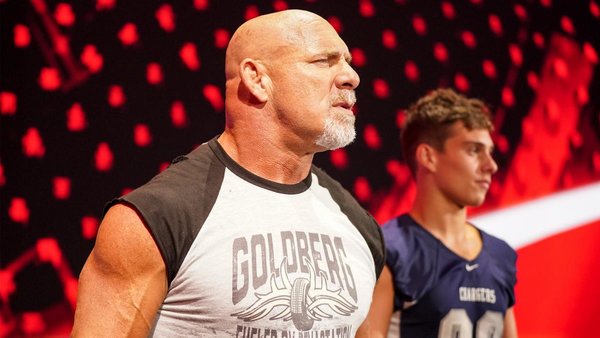 Goldberg is now a free agent following his WWE contract's expiration.
Fightful Select reported on Monday that the 56-year-old's WWE contract ran out towards the end of 2022. A renewal/extension deal was not reached, leading to Goldberg becoming a free agent.
Goldberg's latest WWE run came following a 12-year hiatus from professional wrestling stretching from 2004 until his 2016 return. Launching into a feud with Brock Lesnar upon coming back, including a sensational Survivor Series 2016 squash of 'The Beast', Goldberg became one of WWE's most prominent part-timers, becoming Universal Champion twice during an improbable run that saw him continually placed opposite WWE's biggest, boldest stars.
The veteran last wrestled at Elimination Chamber 2022, where he was defeated by Universal Champion Roman Reigns.
PWInsider reports that because Goldberg has no further contractual obligations to WWE, he is free to work wherever he pleases. The outlet noted that by recently commenting that he wanted a retirement match, doing so publically, Goldberg was letting the wrestling world know that he is open to doing business.
A divisive presence since his 2016 return, Goldberg had not wrestled for WWE under Paul 'Triple H' Levesque's creative lead. The reasons for his departure have not been made clear.