How AEW Might Be Secretly Changing The Game
All Elite Wrestling President Tony Khan is singing a tune ready for a cover version...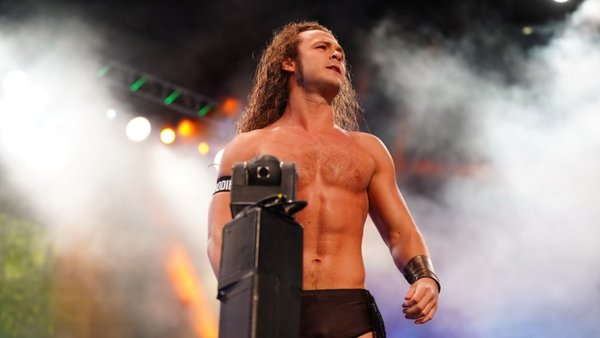 On this week's edition of AEW Dark, Taz once again nestled himself inside of our hearts, this time by exploding into song.
That song was 'Tarzan Boy' by Europop merchants Baltimora, and it is a schadenfreude banger the rights for which were secured by President Tony Khan on behalf of Jungle Boy. 'Tarzan Boy' is oozing melting cheese in audio form, all triumphant synthesisers, bizarre subject matter and naff histrionics, with a Whoa-oh-oh singalong chorus precision-calibrated to get a bunch of pissed-up pub punters losing their f*cking minds in silly reverie. It's a song that could only have been written in the 1980s, and retains a transportive quality to it no matter how f*cked the 2020s are.
It was an inspired choice for Jungle Boy to use on the indies. Looking at the swarmed comments section of the first pirated YouTube result, it was an inspired move by Khan to pay the money.
The use of 'Tarzan Boy' followed Tony Khan's decision to purchase ''Ol 55' by Tom Waits to accompany the enormously touching video package crafted to pay tribute to Brodie Lee. But is there something more to that aforementioned delightful MP4 clip than temporary respite from the doomscroll?
CONT'D...(1 of 6)