HUGE Return On WWE Raw - Goldberg Challenges Bobby Lashley!
"I'm next!", says Goldberg to WWE Champion Bobby Lashley in Raw comeback.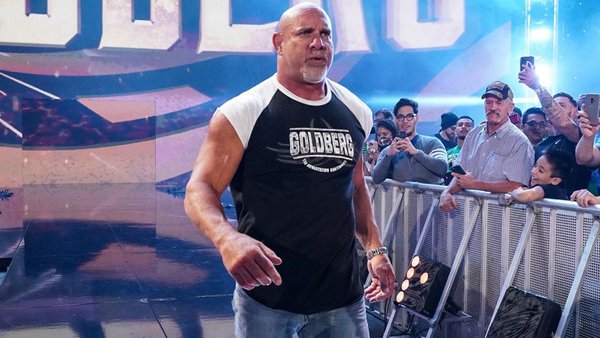 WWE pulled off its latest big-name return on last night's Raw, as Goldberg hit the ring to challenge WWE Champion Bobby Lashley following rumours of a SummerSlam 2021 throwdown between the two.
Goldberg's return followed another, as Keith Lee appeared on Raw for the first time in five months, answering Lashley's open challenge for a non-title match. With Lee dispatched in under six months, the stage was set for Goldberg.
The veteran arrived on the scene, went face-to-face with Lashley, and loudly declared "I'm next!" after laughing at Bobby, who backed off at MVP's behest. When Kevin Patrick asked MVP about the confrontation in the back, Lashley's manager called the former WCW Champion "disrespectful."
This was Goldberg's first WWE appearance since Royal Rumble 2021, where Drew McIntyre defeated him to retain the WWE Championship. Five of the 54-year-old's last seven matches have been for the WWE or Universal Championship.
With John Cena, Lee, and now Goldberg all returning to WWE over the past couple of days, comeback season appears to be in full flow ahead of SummerSlam, which looks set to be a WrestleMania-calibre event - at least in terms of star power.
Create Content and Get Paid
---