If WWE Superstars Were Football Teams...
19. Lex Luger - Leeds United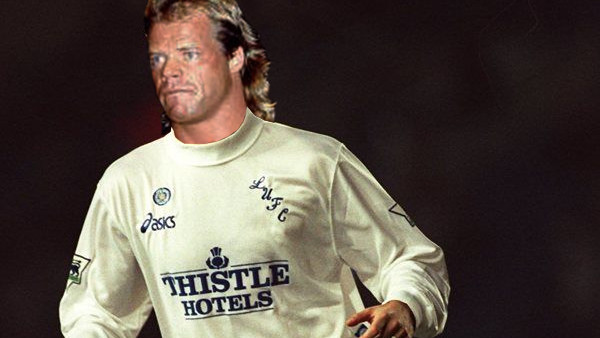 WWF threw everything at Lex Luger to make him a success. The company spent millions on the project, even going so far as to buy the 'new-Hogan' a tour bus and shipping him off on the ultimately abortive Lex Express tour.

No matter how much they tried, Lex Luger could never be the star they hoped for. It didn't help that every time he got close to a championship, he was booked to fail.
When the 'Lex Luger project' bombed, the former Narcissist gradually slipped from view, and despite the WCW's constant insistence that he was a main-event player, he'd never again come close to the true big time.
Peter Ridsdale's failed Leeds United ambitions eerily echo WWF's plans for Luger. Both cost the company huge quantities of money, and both ultimately ended in abject ruin. Not to mention both Leeds and Luger are almost universally unpopular...