Influential Backstage AEW Figure To Retire
Farewell to one of the secret difference-makers in All Elite Wrestling.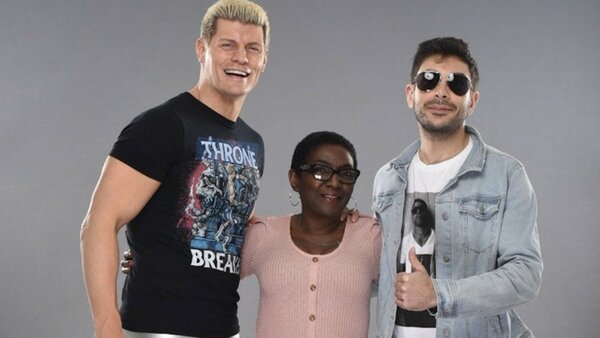 Beloved AEW seamstress Sandra Gray is retiring.
Fightful Select had the first story on the seamstress getting set to exit the company. It brings to an end her four year with the company and near-30 year career in wrestling overall.
Gray entered the industry via World Championship Wrestling, when Marc Mero's then-wife Rena (AKA WWE's Sable) requested her services for Mero's "Johnny B Badd" look. She was with WCW until they closed their doors in 2001, but was picked up by WWE as part of their purchase of the organisation. She remained there until 2015, featuring in Total Divas as well as other moments from backstage documentaries. Amongst other iconic looks, she was credited with creating the iconic dripping blood Scott Hall gear - an aesthetic he carried from his 1996 debut with the company to other places he worked following the Atlanta outfit's fall.
She had been with AEW since the organisation launched, having been lured in by Brandi Rhodes thanks to a prior relationship the pair had struck up working for WWE. Such was her influence and popularity that she will remain on call for Cody Rhodes, designing his attire has she has done now for several years.