Ivelisse "Doesn't Know" Why AEW Released Her
Ivelisse speaks on AEW and Thunder Rosa in her first post-release interview.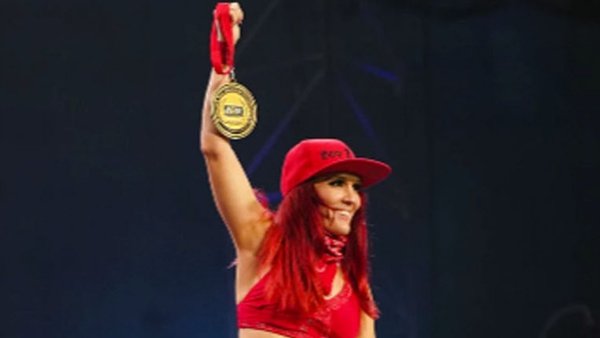 Ivelisse has claimed that only AEW can answer the question of why she was released from the company, doing so in a new interview with Lucha Libre Online.
Speaking on why she was let go from Tony Khan's company, Ivelisse couldn't offer a reason, but pointed to her perceived poor treatment of veteran women's wrestlers around the sport (h/t Luis Pulido for the translations and transcriptions):-
"That I cannot answer. Only they can answer that, but as I have been saying. As women, we struggle in our voice in general; I believe that it a denominator as to why the veteran women's wrestlers don't receive the same value and respect in wrestling. When I saw that they released Mickie James, that I couldn't believe it, but with my experience as a women's wrestler in the world of Pro-Wrestling for 17 years, and also everything that has happened, I believe that the few veteran women's wrestlers left do not receive the same treatment they deserve, and not just me, others too. Literally, here I could see the same issue in a match I saw recently involving another veteran, so that is one of the more critical denominators in the bigger picture."
Ivelisse tweeted in the wake of her departure that she had been let go for "speaking up about mistreatment." She stood by these words in the Lucha Libre Online interview, but acknowledge they came from "a place with a lot of pain."
The former Lucha Underground standout then doubled down on allegations that Thunder Rosa was working against her behind the scenes:-
"At the beginning, everything seemed great, and I had my hopes through the roof, and I was very happy, but I will be very honest with you. I said it the first day of my release; I felt valued and happy, but one person was doing everything to damage my position there. It was Thunder Rosa. I was in shock, definitely, but not as much because I had already recalled everything that went on in the past, so I had an idea. I noticed too late just how much damaged was made to my name, and I only realized after analyzing the chain of events from everything that went on and it made a lot more sense, because this and this happened because of this and whether it was fair or not."
Ivelisse wrestled Thunder Rosa on a September 2020 episode of Dynamite, with the match catching attention for what looked like an awkward, uncooperative showing on Ivelisse's behalf.
Thunder Rosa is yet to comment on the situation. At the moment, these are one-sided allegations.