John Cena's 10 Greatest WWE Moments
WWE's 10 Best John Cena Moments - Best Matches, Promos & Angles!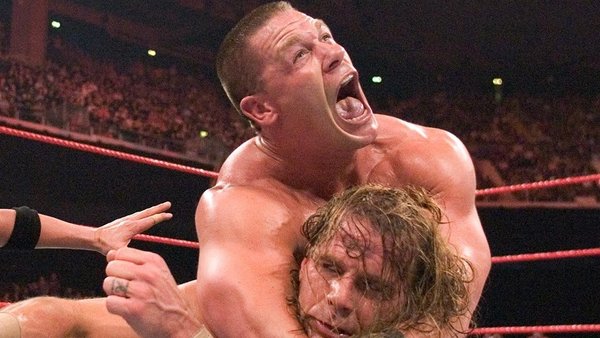 Throughout the bulk of his WWE career, John Cena has been a groan-inducing presence on our screens. Whether it's the Cena Wins LOL booking or his corny beyond belief promos, fans in arenas across the world have never hidden their dislike for the company's golden goose.
As the 16-time world champ winds down his time in the ring, crowd response towards him has become markedly more positive; with good reason, recognising Cena's underrated wrestling ability and unwavering loyalty to the WWE. In fact, SuperCena has used his considerable powers for the good of the WWE on many occasions, particularly in recent years when his star has been untouchable.
The moments listed here are more than just a highlight reel for Cena's career; they track his journey across the last 15 years. Whether he was the rising star or the generous veteran, each one is an occasion where John Cena defied expectations, passed the torch, or otherwise tore the house down. It takes two to tango, and Cena has held up his end plenty of times while carrying the weight of the company - and the opinions of the WWE Universe - on his back.
11. Beating The Nexus At SummerSlam