John Cena's WWE Return: 10 Things We Can Expect
'The Champ' elevated Raw and is heading to SmackDown! But what else is on John Cena's WWE agenda?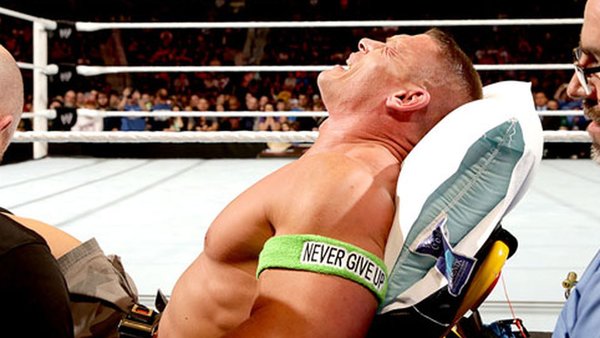 The July 19th edition of Monday Night Raw made it open season for predictions articles such as this one.
A chaotic first night back in front of fans for the red brand started with John Cena doing the most predictable thing all evening laying out a challenge that could and should result in him marching straight into the company's biggest main event in over two years.
Yet, astonishingly, he may do it as a unanimously cheered babyface.
As of this writing, he's set to make his third appearance in seven days on the current jewel in WWE's crown, moving over to SmackDown to get another closer look at projected SummerSlam opponent Roman Reigns. Though he stated the Universal Championship wasn't atop his priority list during his first promo back, that'll likely be rectified once 'The Tribal Chief' has addressed the small matter of being called an a*shole in the middle of a speech he had no chance to reply to.
The whole thing could be awesome or awful depending on the mood of Vince McMahon and the zest of the creative team, but it has at least given long-suffering WWE fans something of real heft to speculate on.
Speaking of which...
10. Lots Of Attempted Rubs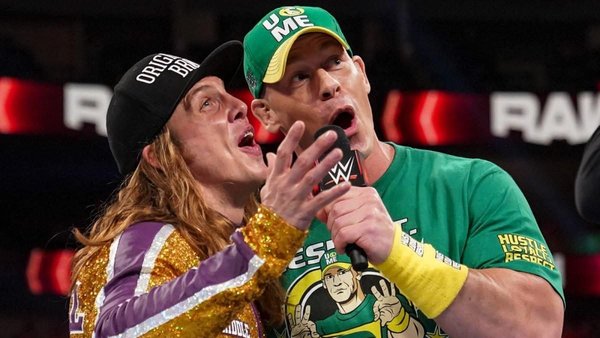 It felt as though WWE were starting as they meant to go on with John Cena's Monday Night Raw return.
Not only did 'The Champ' open the show with a long and meandering speech about twenty different things (and with the energy of a man that hadn't been ruthlessly scripted into a creative grave), but he conducted the emotions of a delighted-to-be-there crowd with genuine aplomb.
Walking, talking and acting like the biggest deal he actually is, Cena effectively played the part of The Rock back in their 2011 feud. Time, tenure and an extended taste of real acting has propelled him beyond wrestling, but few returnees haver ever looked as comfortable stepping back into the role.
It was with this gravitas that he lowered himself to Riddle's bullsh*t in an obvious attempt by the company to have some Cenadust sprinkled on 'The Original Bro'. It'd be wasteful not to attempt this with others, especially considering what he could do bell-to-bell too...