Kurt Angle Posts Comeback Teaser - AEW Revolution 2021 Debut Coming?
Could it be true? Is Kurt Angle set to make a shocking wrestling return at AEW Revolution 2021?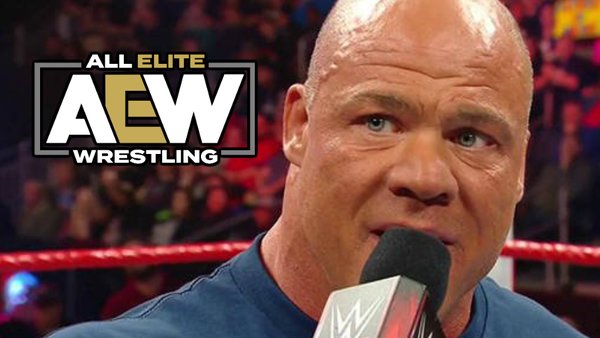 Kurt Angle has released a rather cryptic video on his Twitter account, hinting at a potential return to the ring.
In the 45 second clip on the social media site, Angle can be seen wearing a number of his old t-shirts from throughout his illustrious career, sporting his iconic Olympic gold medal, lacing up his unmistakable red boots, throwing the straps back over his shoulders, and finally staring ominously into the distance. The words "To Be Continued..." then sign off the eerie video.
Oh, and Angle looks bloody ripped too!|
The internet wrestling community has been frantically theorising all week who the "Hall of Fame worthy" name could be that AEW have teased to appear on the upcoming Revolution 2021 PPV and AEW programming going forward. The likes of CM Punk, Brock Lesnar, Batista and John Cena have all wishfully been thrown into the pot, but it appears more likely that the "huge, huge" star could be a Rob Van Dam, Christian, or maybe even the aforementioned Angle.
Should any other the latter three stars make their presence known in the land of All Elite, they'd no doubt offer some name value to the company and help in the building of the stars of tomorrow. But for now, all we can do is speculate and admire the Olympic gold medalist's insanely shredded physique at 52-years young!
Create Content and Get Paid
---