Kurt Angle Quiz: How Well Do You Know WWE's Olympic Gold Medallist?
ECW, WWE, TNA and beyond...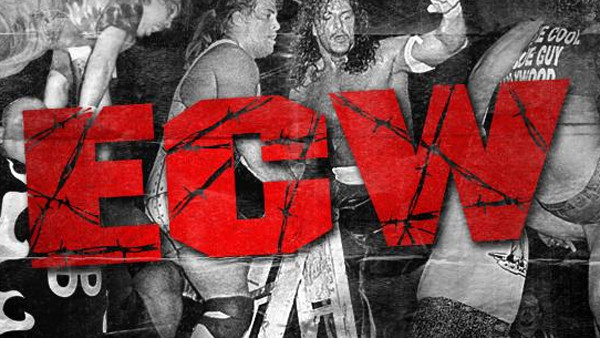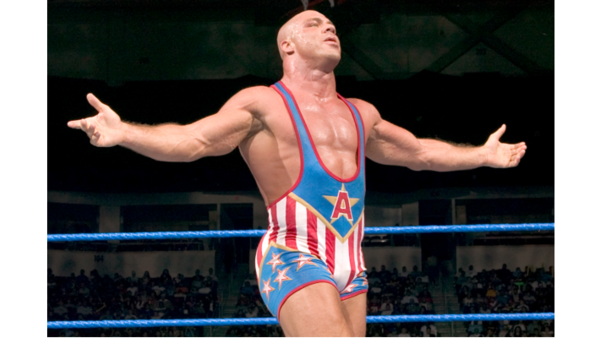 He's been an Olympic Gold Medal winner, WWE Champion, IWGP Heavyweight Champion, TNA Champ and he's even done a nifty cover of Shawn Michaels' timeless entrance track. There's almost nothing that Kurt Angle hasn't turned his hand to over the past 22 years, and his rookie-to-headliner sprint from 1999-2000 must be considered one of wrestling's best ever.
With so much ground to cover from such an iconic career, it's important to throw in a few curveballs to any Kurt Angle quiz. The following 10 questions will tease your brain, have you scratching your noggin' and possibly have you tapping out.
Tapping out to a 'sexy Kurt'.
It's not only Angle's core run as an active wrestler in WWE that you'll have to think about. His short-lived stay in the original ECW is also examined, as is his excellence in TNA and an under-rated stint as SmackDown General Manager back in 2004.
Capping things off is one of the strangest questions these quizzes have ever seen. Let's just say you'll want to find some journalists from Rolling Stone and shake their hand. Or make their ankle hurt for being so random...
1. Why Did Kurt Angle Leave An ECW Show In 1996?
Jamie Kennedy
Lifelong wrestling, video game, music and sports obsessive who has been writing about his passions since childhood. Also a pro wrestling commentator and former manager with a love of sparkly jackets.
See more from Jamie