Kurt Angle Reveals How Many Matches AEW Wanted Him To Wrestle
Tony Khan had a very specific number in mind when offering Kurt Angle an AEW deal.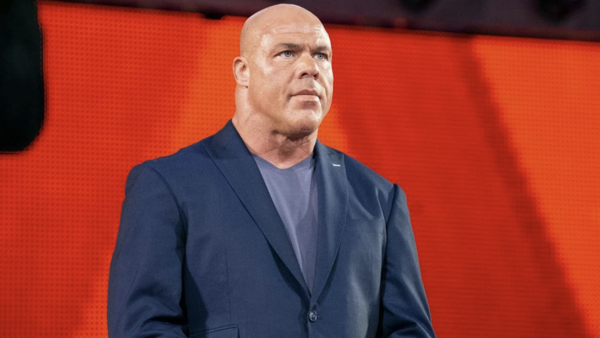 AEW boss Tony Khan tabled a contract for 10 matches with now-officially-retired WWE legend Kurt Angle.
Angle told NBC Sports 'Ten Count' show that the number of "big, special matches" Khan wanted him to work was very specific. The money was good too, but Kurt knew he wouldn't be physically able to do what Tony, All Elite fans and his own pride demanded.
So, he knocked back that offer and another to become an on-air personality for the company.
Angle didn't seem to remember the exact length of the deal handed to him, but he believes it might've been a three-year contract. That, he suggests, would've meant approx three bouts per year (four in one 12 month span to make up the 10) before time ran out on the agreement.
Kurt recently had double knee replacement surgery and is recovering at home. He's since admitted that his in-ring days are definitely behind him now - Angle's last match was vs. Baron Corbin back at WrestleMania 35 in 2019, and he won't be pulling on the famous red, white and blue singlet again.
His AEW run was never meant to be.
Create Content and Get Paid
---