Latest On CM Punk's WWE Return, AEW/Tony Khan Lawsuit
Your daily dose of Phil Brooks chaos is here.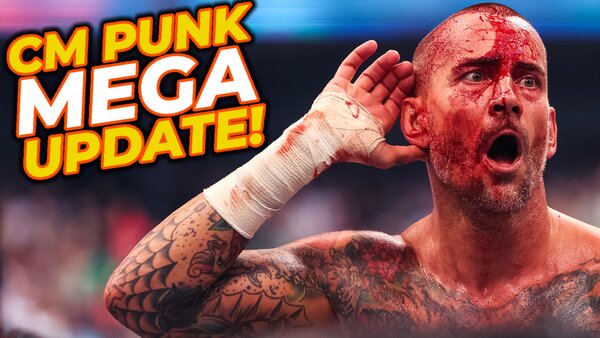 CM Punk will not be suing AEW or its founder and CEO, Tony Khan, following his release from the promotion.
Haus of Wrestling states that Punk, whom AEW terminated with cause on 2 September, is "looking to avoid any further litigation and move on with his life." The outlet's Nick Hausman has had it described to him that the 44-year-old is actually relieved to have moved on from the day-to-day drama of his AEW existence.
Things have seemingly quietened down between AEW and Punk, though Haus of Wrestling couldn't determine if Khan and AEW's side was considering pursuing legal action against Punk.
Pre-release, Punk was involved in a backstage brawl with Jack Perry at August's All In event, prompting Khan to comment that he "feared for his life" in the aftermath.
Haus of Wrestling couldn't confirm if Punk is bound to a non-compete period following his AEW release. Nonetheless, the outlet hasn't spoken to anyone with knowledge of the situation in WWE that was willing to rule Punk returning to the market leaders out. It is noted that although the buzz for Punk isn't as high as it was when Cody Rhodes became a free agent in early 2022, with one source commenting that WWE is hot right now and doesn't necessarily need a big-name signing.
Nonetheless, sources believe that WWE and Punk would work together if it makes business sense.