Latest On MJF's Future: AEW Vs. WWE Bidding War
Why you haven't heard much of MJF's 'Bidding War of 2024' lately.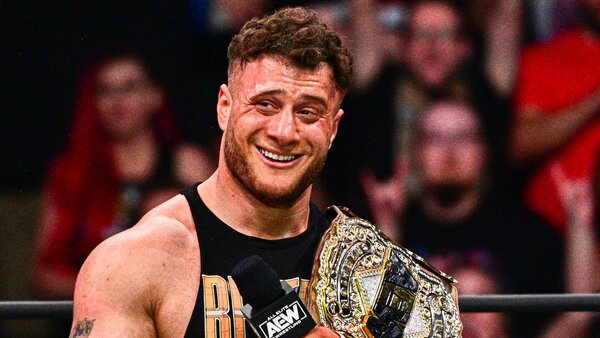 WWE has not held contract talks with AEW World Heavyweight Champion MJF - and sources within the market-leading wrestling promotion believe the sought-after star has quietly re-signed with Tony Khan's group.
Haus of Wrestling reported as much on Monday. A WWE source indicated there had been "zero talks" between MJF and the Stamford-based sports entertainers, adding that the idea that the 27-year-old will hit free agency in 2024 is a "false narrative."
It is believed that MJF has re-signed with AEW until 2027.
MJF has continually played up 'The Bidding War of 2024' over the past few years, teasing that he may jump ship to WWE. In February, WhatCulture exclusively reported that 'The Salt of the Year' was yet to renew his AEW deal. Now, Haus of Wrestling's WWE sources believe the 'Bidding War' is "a completely in [MJF's] head storyline", with another indicating that they'd been told MJF was now under a long-term AEW deal, hence why AEW stopped pushing the 2024 storyline on television.
Nonetheless, MJF brought his contractual situation up in an interview with Sports Illustrated last week, commenting:
"Tony Khan is definitely trying his hardest to keep me here. There are a lot of things about All Elite Wrestling that I like, but there's also a lot of things about WWE that I like. What I'm most interested in is money."
MJF's successful AEW World Title defence against Jay White at last week's Full Gear 2023 pay-per-view means he has now held the belt for over a year.