Lilian Garcia Interview: "Chasing Glory", Transition Into Podcasting, Returning To WWE & More
WWE Network is the new home of the former WWE ring announcer's "Chasing Glory" podcast.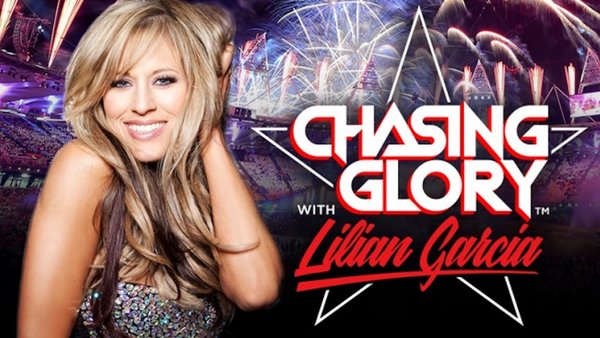 It's been over four years since Lilian Garcia was last a regular on WWE TV as a ring announcer. Prior to that point, she had worked on-and-off for the promotion for almost two decades.
From becoming the first female ring announcer in WrestleMania history (celebrities aside) to recording her own albums, Garcia has had success with virtually everything she's been involved in over the course of her career. In addition to serving as the cage announcer for the Professional Fighters League, she's also putting out some of the most compelling content you'll find in the wrestling realm in the form of her "Chasing Glory with Lilian Garcia" podcast.
It made its debut in late 2016 and honed in on the stories of the Superstars of WWE, allowing them to talk about their journeys and how they too endure everyday struggles. Just recently, "Chasing Glory" arrived on the free version of the WWE Network in video form with the first guest being Braun Strowman. New episodes are released every Monday morning on the streaming service.
In this exclusive interview with WhatCulture, Garcia discuss her experience with podcasting, the process in getting it on the Network, who she hopes to have on eventually, if a return to ring announcing in WWE is in the works, and more.