Multiple-Time World Champion Considered Retiring At WWE WrestleMania 39
This wrestling legend was considering retiring at WWE WrestleMania 39.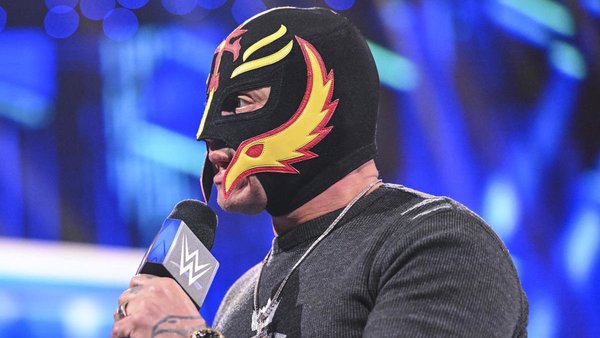 With him set to take his place in the WWE Hall of Fame in less that two weeks, Rey Mysterio reportedly considered calling time on his in-ring career at WrestleMania 39.
As WrestleVotes told GiveMeSport, there were discussions of Rey hanging up his boots at this year's Showcase of the Immortals.
"At one point, it was discussed that Rey Mysterio was going to retire at WrestleMania. But I don't think next weekend is his last match, regardless of the Hall of Fame."
This report notes that Mysterio had talks with Triple H about retiring at 'Mania 39, though the current plan now appears to be for the Master of the 619 to continue wrestling for at least a little while longer.
WrestleVotes also detailed how Rey's ongoing storyline with his son Dominik "kind of reinvigorated him a little bit", and the usually reliable source speculated how the legend may have agreed to instead retire at WrestleMania 40, or it could be that Rey will simply call it a day once he feels like this story with Dom is "complete".
While it's still yet to be confirmed, Rey Mysterio is expected to face Dominik at WrestleMania 39, with the Judgment Day man having spent the past several months berating his deadbeat dad and, more recently, challenging his father to a match at this year's Granddaddy of Them All.
Ahead of Rey vs. Dom at 'Mania 39, be sure to check out our recent Why WWE Must Avoid THIS Huge Mistake Ahead Of WrestleMania 39 piece where it pertains to the feuding Mysterios.