Why WWE Must Avoid THIS Huge Mistake Ahead Of WrestleMania 39
WWE must resist this low-hanging fruit ahead of WrestleMania 39.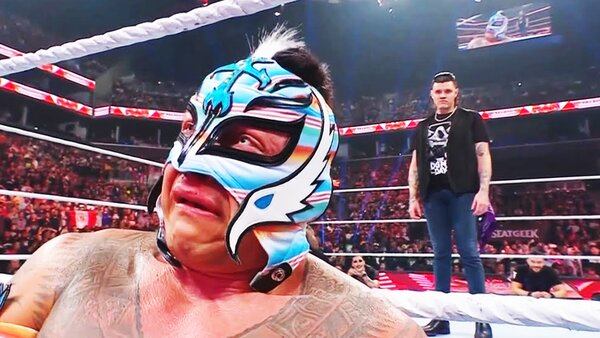 With WWE WrestleMania 39 looming large on the horizon, the Showcase of the Immortals, as ever, also brings with it another chance to honour the legends of yesteryear with the company's Hall of Fame ceremony.
As of this writing, there are only two names confirmed for this year's Hall of Fame, with the revolutionary duo of Rey Mysterio and the Great Muta to be honoured during WrestleMania Weekend. Elsewhere, Stacy Keibler finds herself amongst those heavily rumoured to be joining Mysterio and Muta as part of the HOF's class of 2023, although an induction for Batista this year currently looks off the table due to the Animal's hectic filming schedule.
While some fans may choose to poke fun at the WWE Hall of Fame for how it has historically been constructed over the decades, for others these annual ceremonies are a genuine highlight of the wrestling calendar. As seen over those years, it can be an entertaining, engaging, oft-emotional ride getting to see an icon of the industry regaling audiences with tales of the good old days.
So, with this WWE staple once again upon us, here's why the market leader must veer against its worst instincts ahead of WrestleMania 39.
5. The Origins Of The WWE Hall Of Fame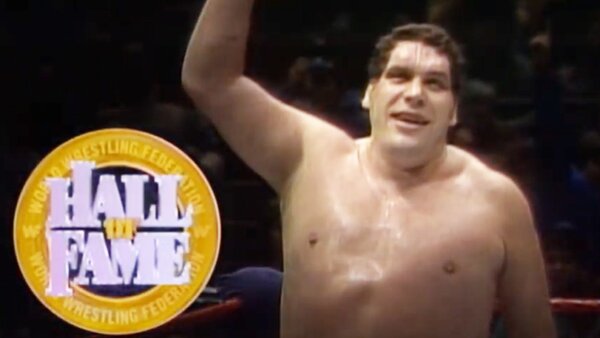 While there are clearly some baffling admissions, the WWE Hall of Fame has long been a pivotal part of the pro wrestling calendar.
Yes, this particular Hall of Fame and its inductees has historically been dictated by Vince McMahon, but there's undoubtedly a sense of honour and pride for those names who can label themselves WWE Hall of Famers. The point being, to the talents and personnel in the HOF, it means a great deal. Even those who have previously lambasted the WWE HOF - for instance, Scott Steiner - have graciously accepted the offer of an induction when it's come their way.
In terms of its roots, the then-World Wrestling Federation introduced its Hall of Fame back in 1993, with Andre the Giant the sole inductee that year. This creation of the HOF came just a couple of months after the tragic passing of the Eighth Wonder of the World at 46 years of age.
For the first Hall of Fame, there was no ceremony, there was no pomp and circumstance. All that fans got, was an announcement and short video package on the 22 March '93 episode of Raw to reveal that there was now a Hall of Fame and that Andre the Giant was now a Hall of Famer.
By June 1994, the Hall of Fame as we now know it came to fruition. Taking place from Baltimore's Omni Inner Harbor International Hotel, this time there was a ceremony, and, rather that just one inductee, seven names took their place in the Hall of Fame on that night. Unfortunately, the ceremony was not recorded in full, though short clips were featured on WWF programming at the time.
The Hall of Fame would continue in this form, until 1996 had the ceremony take place in front of a paying audience. However, the WWF would opt to simply put its Hall of Fame concept on hold once that '96 event had wrapped up.