NJPW Experiencing MAJOR Backstage Upheaval?
NJPW's new President, Harold Meij, has divided opinion so far.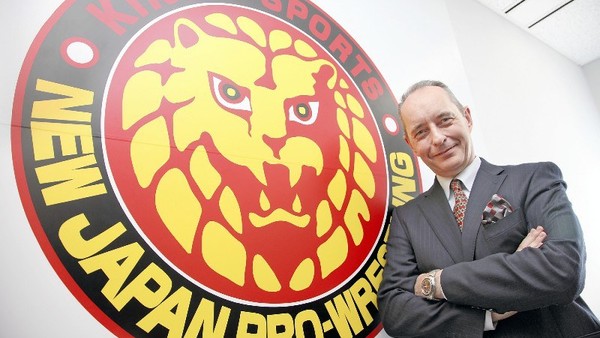 Dutch businessman Harold Meij became New Japan Pro Wrestling President back in May, bringing a wealth of marketing and promotional experience to the role, but his appointment isn't the only major boardroom change the company has undergone in recent months.
Per Dave Meltzer in this week's Wrestling Observer Newsletter, Meij has installed a number of unnamed staff in high-ranking positions as part of his attempts at driving the company forward. Their direct experience in the wrestling industry is varied, however, with some having no background in the business whatsoever, leading to backstage concern.
Meltzer adds that several of these people replaced "popular long-time offices that the wrestlers trusted and respected." Thus, many are now asking the question why a promotion on such an upswing has replaced a winning team, particularly in the wake of their recent successes at home and abroad.
Meij's key goal is to boost NJPW's business outside of Japan, but with their recent Fighting Spirit Unleashed show selling approximately 30% fewer tickets than the last time they visited California, the concerns are legitimate.
Whatever happens, let's just hope New Japan's master booker Gedo is safe in his position, as his intricate big-picture storytelling remains the key reason behind the promotion's continued success.