NXT UK TakeOver Blackpool II: 5 Ups And 3 Downs
Freshen your Coffey, sir?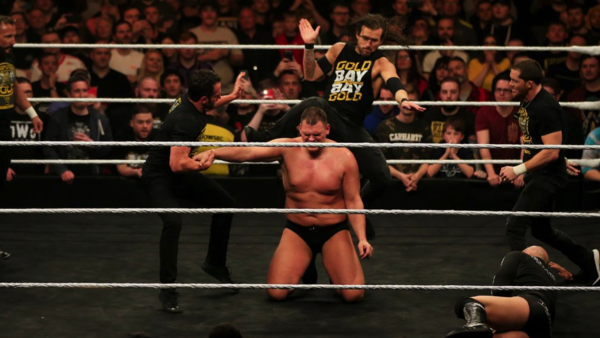 Consistently, TakeOver shows are great. A brand that's entirely fuelled by hoovering up the world's hottest talent at the best points in their career, not bogging them down with a relentless touring schedule or hokey TV soap opera writing, then gets a big showcase a few times a year to show you what they can do. The rivalries have time to breathe, and the matches are booked in isolation instead of needing to be 50/50'd within a month.
However, consistently, NXT UK hasn't been great. Despite hoovering up the nation's hottest talent at the best points in their career, they've failed to provide them with an adequately engaging TV product and, thus, nobody's really quite sure who the audience is. Unlike their counterparts across the Atlantic, their big showcase events arrive only twice a year, and the gap in between leaves the product shouting into something of a void.
So what happens when these two components finally combine? What happens when a show that nobody's watching puts on an event that's reliably unmissable? Well, for a white-hot crowd in Blackpool's most famous venue, and a bumper crop of interested spectators on the Network, quite a lot...