Paul Heyman Reveals WWE's Original Plan For After Brock Lesnar Ended The Undertaker's Streak
'The Wise Man' shares the backstage wisdom behind one of the most shocking results in WWE history.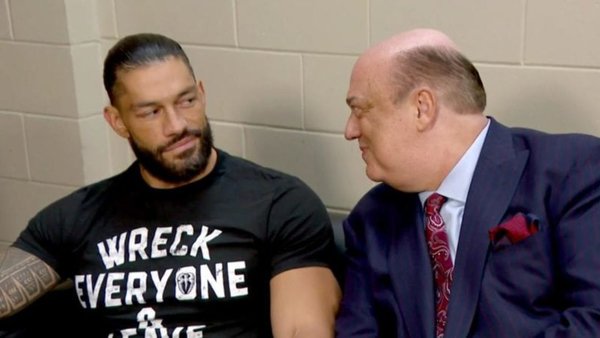 Paul Heyman has revealed WWE's original plans for after Brock Lesnar sensationally defeated The Undertaker at WrestleMania XXX.
Speaking at length on Rick Rubin's Tetragrammaton podcast (h/t WrestlingNews.co), he said;
"I don't care if Undertaker was 85 years old at the time. If he's alive, if the Dead Man is alive, so to speak, then the streak is exploitable and if it's exploitable, the promoter in Vince McMahon wants to exploit it...Brock becomes the successor to the streak, becomes the holy grail, becomes the victory no man can attain and becomes the embodiment of the impossible mountain to climb so that when someone climbs that mountain, when someone beats Brock Lesnar, they are instantly made in the same way that Brock Lesnar is instantly made, the moment the referee's hand hits three at WrestleMania 30, signifying Brock had conquered the streak, and we had someone in mind to be the next big thing, the company's next big star, the guy that would pull the wagon, the successor to John Cena, the person to become the one who beat the one in 21-1. We had someone in mind, even at that time. Do you know who that person was? Roman Reigns."
'The Wise Man' presumably brings this up now in an effort to suggest that the landscape today exists as result of that seismic booking decision back in 2014, though Reigns' road to the very top of the industry wasn't quite as smooth as these grand longterm plans might suggest.
'The Big Dog' did indeed main event WrestleMania against 'The Beast' one year later, but at that point had become of a figure of loathing due to the company's force-feeding of him as the babyface successor to John Cena. Both men were showered with derision and disdain when they headlined WrestleMania 34 three years after the original, but things finally with the heel/face dynamic reversed, 'The Tribal Chief' gimmick finally establishing Roman as WWE's top star and both of the company's major titles on the line at WrestleMania 38.