Predicting 5 WWE Talents Whose Stock Will Go Up After WrestleMania 38 (And 5 Whose Will Go Down)
Whose stars will rise, and whose will fall after the 38th Show of Shows?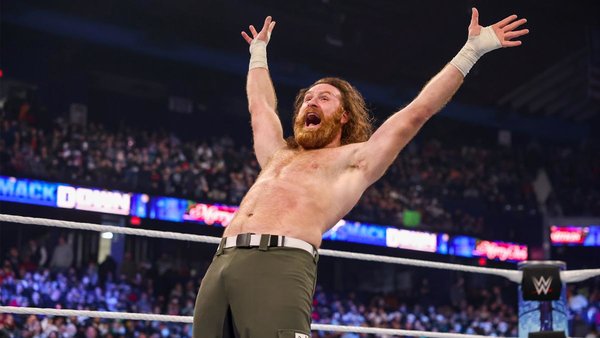 "Anything can happen" is one of the WWE's favourite maxims, and judging by the career paths of WrestleMania 37's contenders it's certainly an appropriate one.*
Cesaro went from picking up the biggest win in his career to leaving the company less than a year later; Braun Strowman's stock fell faster than his 'Mania opponent Shane McMahon off a steel cage/cell/titantron/company opinion poll; and in happier news, Matt Riddle went from staring at the lights for Sheamus to becoming one of the most over performers in the company heading into WrestleMania 38.
All of which goes to show that it's a fool's game to try and second-guess the nebulous whims that drive the biggest wrestling company on the face of the planet. But dammit, we're going to give it a go anyway!
Join us, then, as we attempt to sift through the chaotic hivemind of WWE Creative and divine the post-'Mania futures of ten WWE superstars.
*(Shout-out to the iconic "Anything can happen" moment when the 1-2-3 Kid scored a legendary upset victory over Razor Ramon. RIP, Mr. Hall, and thank you for the memories).
10. DOWN - Sasha Banks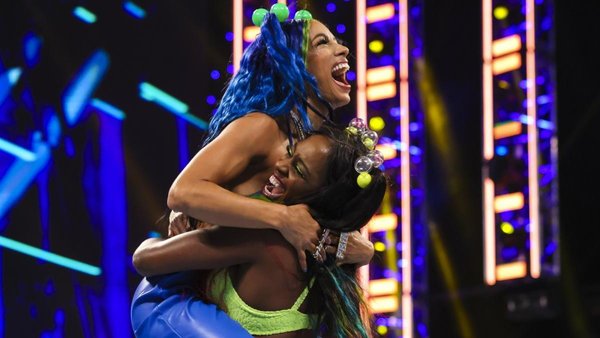 The Women's Tag Team Championship has become an albatross around Sasha Banks' neck.
Don't get us wrong, the Boss has created some great memories with the belts (especially alongside Bayley as one half of the Golden Role models), but putting her back in the tag title scene feels like a massive regression for the woman who main-evented last year's WrestleMania.
The women's tag titles feel like the WWE's equivalent of "fetch". Much like Mean Girl's Gretchen tried to make "fetch" happen, many a tag team - from Bliss Cross Applesauce to current champs Zelina Vega and Carmella - have tried to make the belts mean something. Like "fetch", it hasn't happened.
The Boss deserves better than to be slumming it in WWE's moribund women's tag division, and given WWE's inconsistent booking of her character it's hard to get too excited about her imminent future.
Naomi deserves an honorable mention too. Her feud with Sonya Deville deserved a 'Mania blowoff match, instead of being unceremoniously dumped so Naomi and Sasha could form a makeshift tag team.