Predicting 5 WWE Talents Whose Stock Will Go Up After WrestleMania 38 (And 5 Whose Will Go Down)
9. UP - Sami Zayn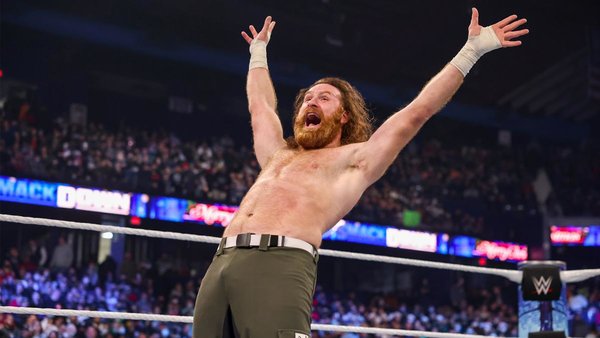 When Sami Zayn was putting on mat classics against the likes of Adrian Neville (AEW's PAC), Kevin Owens and that Shinsuke Nakamura match in NXT, it was easy to wonder how he would fare in the Sports Entertainment-centric world of the main roster.
Very well, as it turns out!
Zayn's latest character - a lunatic conspiracy merchant - is Sports Entertainment gold. A perenially put-upon grouch, Zayn is the perfect unsympathetic foil for any babyface. When Big E won the Intercontinental title from him last year it felt like a legitimately big deal. Not just because everyone loves Big E, but because Zayn had been so effective in his role as heel champion.
WWE are fully aware of Zayn's value, which is why he's the one who'll be facing Johnny Knoxville at WrestleMania 38. Zayn's OTT persona and ability to generate heat make Johnny the babyface by default, and the in-ring acumen Sami displayed in NXT means he can be trusted to work with anyone, even a non-wrestler like Knoxville.
Zayn has been knocking it out of the park in this feud, and a good showing at 'Mania will see the former Generico's star rise even further.