Predicting Next 6 NXT Champions
5. Hideo Itami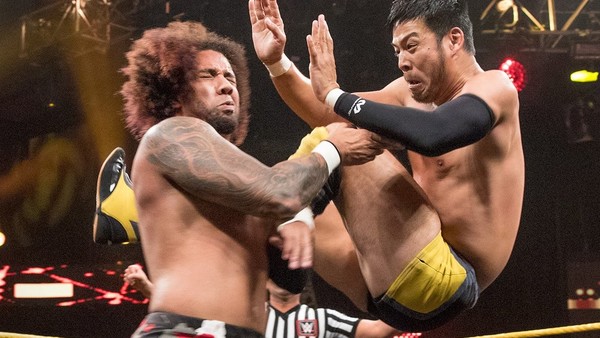 We are getting dangerously close to the ship sailing on Hideo Itami. The Japanese superstar has spent a large part of this three years in NXT injured, seeing those who arrived in the company after him jump the queue and head off to superstardom on the main roster. Has Itami's time passed?
There is an irony to Itami's injuries. If Itami were to somehow return and win the NXT Championship, the emotion and release from the crowd would be incredible. Hideo has seen so many setbacks in his short time in the company, seeing him finally climb to the top of the mountain would be a beautiful thing.
Professional wrestling is not for the beautiful however - beautiful things must be destroyed. Itami's redemption would be an NXT moment for the ages, but if it happens it should quickly turn into a nightmare at the hands of a new face in town.