Predicting The 16 Teams In The 2017 NXT Dusty Rhodes Tag Classic (And How Far They Will Go)
The third annual Dusty Classic is almost here - who will make up the 16-team field?
After years of shunning the idea, WWE seems to have gone tournament-crazy over the last couple of years. The WWE Universe has been treated to the Cruiserweight Classic, the Mae Young Classic, the United Kingdom Championship tournament and more, but it all started with NXT and the Dusty Rhodes Tag Team Classic.
The tournament was initially unveiled as a tribute to the American Dream in 2015, and was a tremendous success. Finn Bálor and Samoa Joe came out on top, besting Baron Corbin and Rhyno in the final, but the tournament also went a long way to establishing American Alpha and The Revival as the next generation of tag teams in NXT.
2016 saw a mix of established and thrown together teams take part, culminating in a final between TM-61 and The Authors of Pain, which was won by the latter. The Authors went on to dominate the NXT tag team division for the next nine months.
The 2017 Dusty Rhodes Tag Team Classic is almost upon us - who will be involved in the third edition of the tournament? Who will come out on top?
16. Pete Dunne & Wolfgang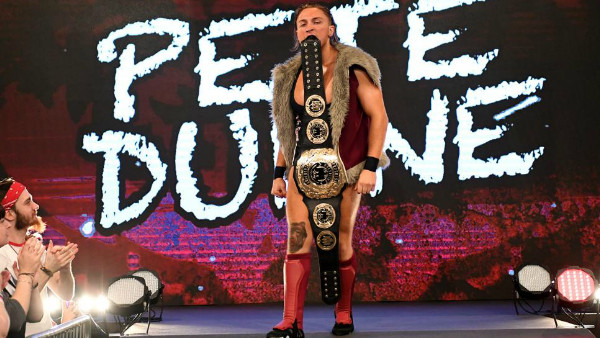 Pete Dunne may have lost the PROGRESS World Championship this past weekend, but that should be considered a small blip in what has been a fantastic 2017 for the 'Bruiserweight' - and almost certainly suggests a full-time role in WWE is imminent. In 2016 he was overlooked for the Cruiserweight Classic - in 2017 he has become arguably one of the top three British wrestlers on the planet.
Former ICW Champion Wolfgang has seen his stock rise in 2017 as well. A semi-final appearance in the inaugural United Kingdom Championship tournament surprised many, and 'The Regulator' has been featured on NXT a number of times since.
Dunne and Wolfgang aren't a long term team by any stretch of the imagination, and will almost certainly show some dissent in a first round loss here.
Prediction: First Round
John Bills
Born in the middle of Wales in the middle of the 1980's, John can't quite remember when he started watching wrestling but he has a terrible feeling that Dino Bravo was involved. Now living in Prague, John spends most of his time trying to work out how Tomohiro Ishii still stands upright. His favourite wrestler of all time is Dean Malenko, but really it is Repo Man. He is the author of 'An Illustrated History of Slavic Misery', the best book about the Slavic people that you haven't yet read. You can get that and others from www.poshlostbooks.com.
See more from John