Predicting The Next 10 AEW World Champions
9. Kenny Omega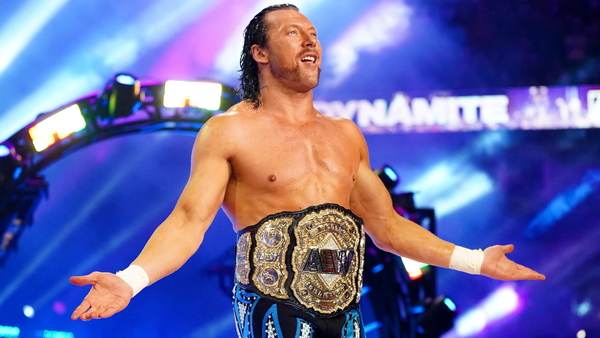 The return of Kenny Omega. It doesn't feel quite right fantasy booking Omega at this time, with his recovery seeming to be a slow, strenuous process, but his triumphant comeback floats somewhere in the future, and he'll no doubt receive a hero's welcome.
The storyline here is obvious: the Undisputed Elite implodes. With Omega out of the picture, Cole, as the singles star, has been the de facto leader of the crew, and Kenny might just have a thing or two to say about that.
The booking possibilities are plentiful. Omega may have unfinished business with the Young Bucks who gave the nod to Adam Page when Hangman won the world title. Alternatively you could do Undisputed vs Elite - if Roddy Strong's done with NXT by then, throw him and Page into the mix on either side for good measure.
Ultimately this would lead to a fantastic bout between two inventive workhorses. If anyone deserves to be the first two time AEW world champ, it's Omega, who has already delivered so many great matches. Not least…