Predicting The Quality Of All 15 WWE WrestleMania 35 Matches
15. KICKOFF - WrestleMania Women's Battle Royal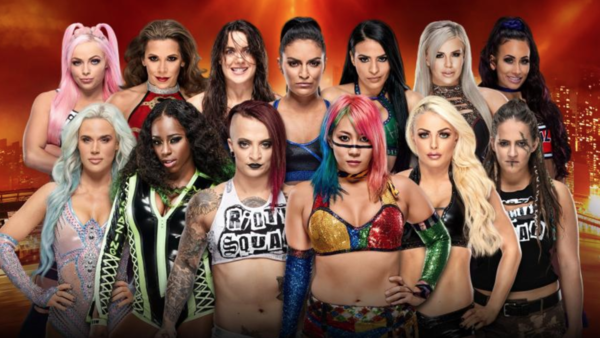 Much like its spiritual brother, it's best to read between the lines, if you're even bothered, to extract any sort of any enjoyment from this.
Hilariously, this match exists for the talent. It's not for us; it's a way to reward the relentless toil of a brutal live event circuit...and at least one third of the field don't want none of it, either. The SmackDown's Women's roster was pissed off at the disrespect shown to Asuka last week. Asuka herself seemed delighted to take part in this week's oddball 18-person tag team match, which was a sad and damning sight. What's a title, eh?
It's top bantz messing about with Otis!
This is a match, theoretically, in which the winner might actually wear her job face. You're best off paying strict attention to the most incandescently pissed off pout.
It's WrestleMania, your writer is in attendance, let's look at the positives: Asuka smashing squealing geeks never grows old, a Kacy Catenzaro cameo should inject some parkour creativity, and social media sh*t-stirrer Lana might do a dance before getting kicked flush in the face in a spiteful comedy spot.