Predicting Where Every Released WWE Wrestler Will End Up
8. Tucker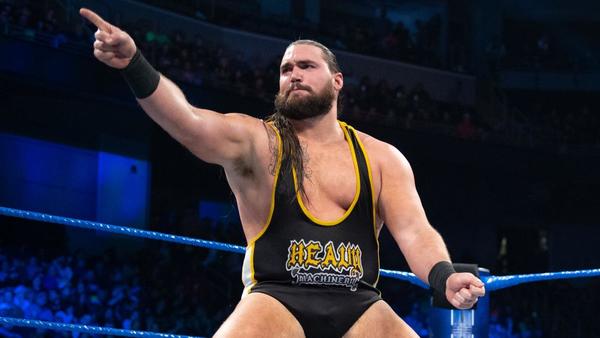 Prediction: NWA
Tucker's release from WWE likely wasn't a shock for most considering WWE's severe mistreatment of him since they began to push Otis, but it may cause some confusion when you look at the sheer size of the guy. He's a big beefy beast who, had he shown some sort of charisma, could have thrived in WWE's land of the giants.
His run in Heavy Machinery alongside Otis should never have concluded the way it did. WWE clearly never had anything in mind for Tucky post-teaming with Otis, which became abundantly clear when you see how little he was used after turning heel at last October's Hell in a Cell pay-per-view.
A jump to the National Wrestling Alliance seems most likely for 'All Night' Tucker Knight.
Other beefy lads currently under NWA's booking includes Tim Storm, Mike Parrow, and Trevor Murdoch, the latter of which has redefined his career in the Billy Corgan-helmed promotion. Tucker would slot in here rather nicely; eyeing up the NWA National Championship, currently held by Chris Adonis, is a good bet for him in his post-WWE life.