Ranking All 10 Returns And Debuts Since Triple H Has Taken Over WWE
Candice LeRae is the latest new face in the new WWE era. How do they stack up?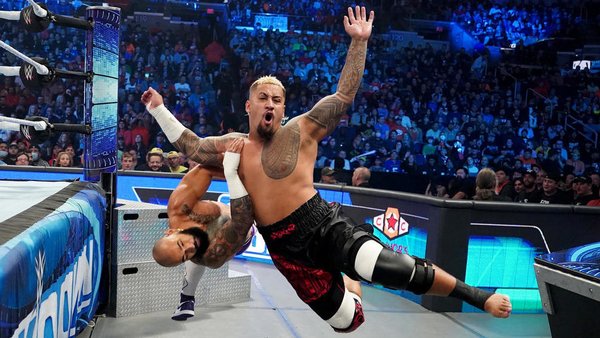 One thing you can definitively say about WWE since Triple H took the reigns at the end of July, is that it is far less predictable.
The ousting of Vince McMahon from the sports entertainment juggernaut he built over the course of 40 years, is undoubtedly one of the biggest stories of the year. Its reverberations will be felt for months and years to come.
Since taking over, Triple H has implemented a series of changes to WWE programming and personnel. One of the more notable – and outwardly visible – changes, has been rehiring and promoting wrestlers to the main roster.
In many of these cases, the superstars rehired were victims of a cruel purging of talent during the past two years, a firing of dozens of wrestlers under the guise of "budget cuts" at a time when the company had posted record profits.
Other stars had been hanging in NXT, waiting to be called up and have their backstory and name changed by an increasingly out-of-touch septuagenarian boss who didn't seem to understand that he owned the intellectual property in his own developmental brand.
Under Triple H, these new additions have reinvigorated WWE programming by making it more chaotic (in a controlled way) and injecting new blood into the product.
This ranking of returning and debuting superstars is incomplete in many ways because it's partly based on their impact on the main roster, and also based on what could be on the horizon for them.
Let's get to it…
10. Toxic Attraction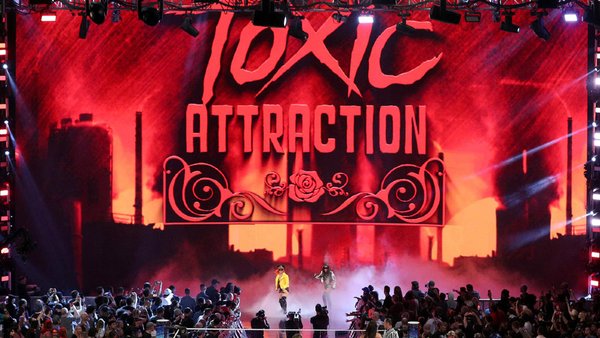 On NXT 2.0, Toxic Attraction has been the centerpiece of the women's division during the past year, with a heavy focus on their sex appeal rather than their in-ring performance.
But while they aren't renowned for their technical prowess, the trio have garnered a lot of attention and had the division's titles on lockdown for most of the year. Although Mandy Rose returned to NXT from the main roster last year, it's her cohorts Gigi Dolin and Jacy Jayne who have showed up more recently on SmackDown.
The former NXT Women's Tag Team Champions competed in the WWE Women's Tag Team Championship tournament, winning their first-round match (where they were substitutes for another NXT duo), but then had to pull out from the tourney due to injury. They had a second match more recently on SmackDown, but once again returned to NXT alongside Rose.
It's unclear whether they will continue to switch between the two brands or eventually transition to the main roster permanently, but their showing so far is mostly forgettable.