Ranking All 10 Returns And Debuts Since Triple H Has Taken Over WWE
9. Candice LeRae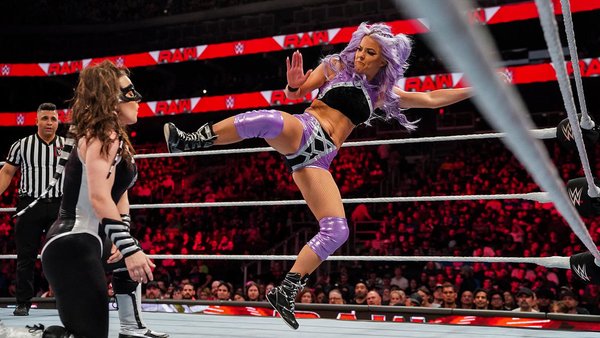 The only truly surprising thing about Candice LeRae's debut on Monday Night Raw last week, was how soon it happened after giving birth, not that it happened.
After all, LeRae's husband, Johnny Gargano, showed up on Raw a few weeks earlier, returning to WWE and immediately getting thrown into a program alongside Kevin Owens with Alpha Academy and Austin Theory. Once that happened, you had to figure that Candice Wrestling would eventually follow suit, returning to the company.
But LeRae - who hadn't wrestled since July 2021 before defeating Nikki A.S.H. on Raw - only gave birth seven months earlier in February, making an amazing turnaround to get back into the ring.
It's a bit too early to fully judge the former NXT superstar's return and main roster debut, though it was a bit underwhelming. Still, LeRae adds depth and experience to the roster, along with several fresh matchups. Plus, the 20-year veteran is long-deserving of a run on the main roster.