Ranking All 19 WWE King Of The Ring Winners
For some, a crowning achievement. For others, a royal disappointment.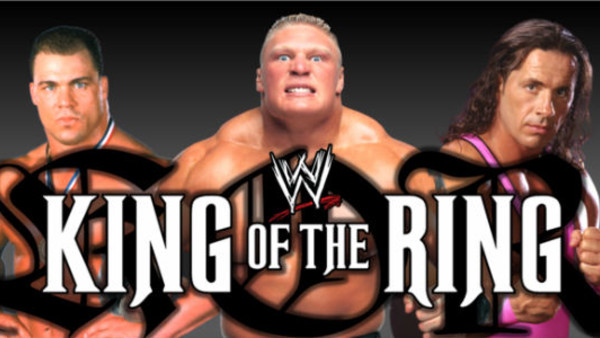 Some lowly WWE staffer is sitting up in Stamford right now shining up a crown and scepter, pulling a robe out of storage and having it dry-cleaned.
The company is reviving its King of the Ring tournament, a mainstay in WWE throughout the 1980s-2000s, but a gimmick that has only been trotted out twice prior this decade. Despite a 34-year history, there have only been 20 King of the Ring tournaments since its inception in 1985.
KOTR began as a house show tournament, with the first six being held in Massachusetts and Rhode Island. The prize was the title of King of the Ring, which didn't technically mean anything, nor did it carry any huge benefit. However, the individual winners would find ways to utilize the title.
It wasn't until 1993 when the tournament got its own PPV that things really took off for King of the Ring. For 10 years, the annual tourney would become known for being an opportunity to elevate a midcard talent, oftentimes kicking off a notable push for the wrestler.
But not all kings have been created equal. The tournament winners fell on tough times in later years, which has raised some concerns about WWE reviving KOTR now.
Still, King of the Ring has produced some memorable winners. Let's take a look at how the 19 men who have won the 20 tournaments have fared.
Let's get to it…
19. Mabel (1995)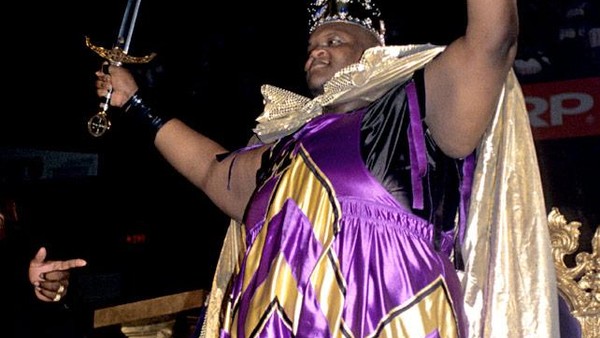 When you talk about the worst King of the Ring, you're hard-pressed to come up with someone worse than 1995 winner Mabel.

As part of the babyface tag team Men on a Mission, Mabel was little more than a midcard act, losing to people higher up on the card. But in 1995, he turned heel, won the KOTR tournament and became the WWF's top heel. But his charmed run would end pretty quickly.
After losing to then-WWF Champion Diesel at SummerSlam (and they wonder why 1995 was such a bad year for the company), King Mabel entered into a feud with the Undertaker, but he managed to legit injure the Deadman with a series of legdrops. That would spell the end for Mabel, as less than seven months after winning the tournament, he was gone from the company.
Of course, Mabel would return multiple times as Viscera, but by then, he wasn't getting anywhere close to the top of the card.