Ranking All 19 WWE King Of The Ring Winners
18. Bad News Barrett (2015)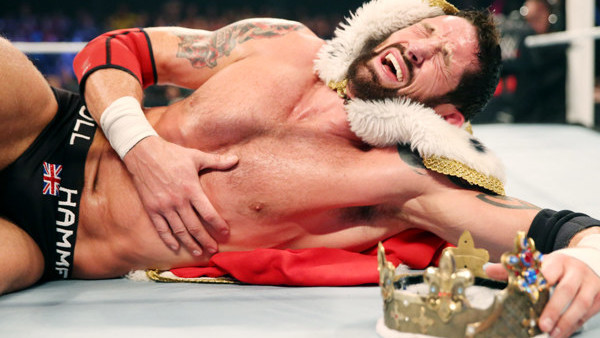 We're afraid we've got some bad news… the former Wade Barrett is a close second when it comes to the worst King of the Ring winners.

It's not all Barrett's fault, however. The former Nexus leader won an abrupt two-night tournament in April 2015, defeating Neville in what was one of the first non-PPV special events on the WWE Network. Unfortunately for Barrett, it looks like WWE was more interested in having the tournament than planning anything out.
King Barrett almost immediately engaged in a feud with R-Truth, where he lost multiple matches to Truth. He then teamed with Stardust to face Neville and Arrow actor Stephen Amell at SummerSlam in a losing effort.
By the fall, we would see Barrett join forces with Sheamus, Alberto Del Rio and Rusev in the most ill-fitting stable name ever, the League of Nations. The less that's said about the group, the better. But suffice it to say, they were losers.
Barrett was gone from WWE shortly after WrestleMania, lasting just a year after winning the KOTR tournament, and having accomplished next-to-nothing. It was such a sad ending to such a promising WWE career.