Ranking Every AEW Surprise Debut From Worst To Best
Ranking each and every AEW surprise debut, from Jon Moxley, to Sting, to FTR... to poor, poor Miro.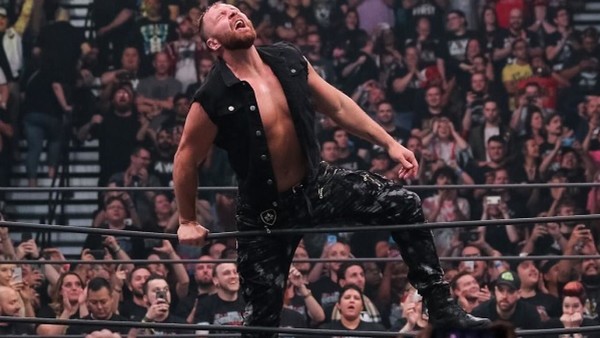 It's now over two years since AEW held its first formal press conference to announce the creation of this fan favourite promotion - and what a two years it's been!
Amongst the brilliant matches and nuanced storytelling, one of the great things that AEW has had going for it is it's propensity to serve up a good ol' surprise at just the right time. In terms of shocking appearances and debuts, AEW has amassed quite the impressive collection in its relatively short lifespan. And here, the spotlight is on said surprise arrivals.
There have been some great, surprising AEW bows that aren't featured on this list, with certain caveats preventing them from being as shocking as they could've been. For example, Eric Bischoff serving as moderator between Chris Jericho and Orange Cassidy was revealed by online spoilers, while the debut of someone like Lance Archer or Eddie Kingston was announced ahead of time.
Similarly, while Paul Wight becoming All Elite caught us all off-guard, the fact that the company had a press release to announce this news means it's off the table. And while Tony Khan and Tony Schiavone turning up in paid ad space on IMPACT Wrestling was brilliant, that likewise doesn't quite fit the bill here.
With that in mind, then, here are all of the genuine surprises served up by AEW to date - all ranked from utter worst to absolute best!
14. The Dark Order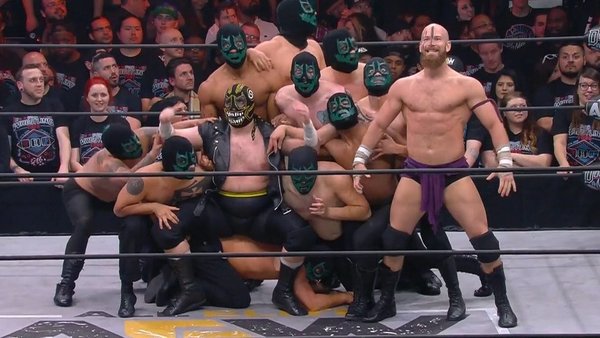 The Dark Order of today is night and day when compared to the group we saw in the first few months after the faction made its AEW debut.
These days, the Dark Order is a massively enjoyable part of the AEW product. Mr. Brodie Lee being the group's Exalted One was clearly a major part of changing the perception of the stable, yet even then it was a rough month or so once Brodie joined - with the Vince McMahon-esque skits not quite hitting the mark.
Back to the beginning, though, and the Dark Order debut was a total stinker.
Being the Elite had already teased the arrival of the Super Smash Bros., yet debuting this tandem as part of a mysterious faction called the Dark Order was met with, well, crickets. After Chuck Taylor and Trent had picked up a W over Angelico and Jack Evans at the first Double or Nothing PPV, the tease of a hug between the two teams was interrupted by a blackout.
From there, Evil Uno, Stu Grayson and a bunch of nameless, shirtless nobodies arrived on the scene - and the silence was deafening!