Ranking Every AEW Surprise Debut From Worst To Best
13. The Butcher, The Blade & The Bunny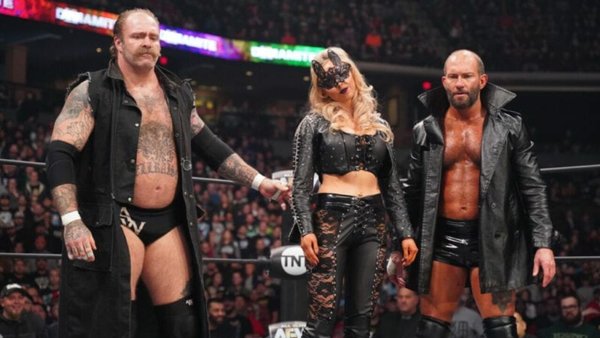 When this particular trio debuted by laying out Cody Rhodes on the 27 November 2019 episode of AEW Dynamite, Jim Ross rightly questioned who they were and what their intentions were.
For Excalibur, he swiftly replied with, "We've got the Butcher, the Blade and the Bunny" - as if we were all being dumb by not knowing who the f**k the three were.
The AEW fan base is one viewed as a relatively 'smart' one, yet the arena that night fell eerily quiet as not even the most knowledgeable of fans had any idea who the Butcher and the Blade were, while some recognised Allie as being behind the Bunny persona.
All three of the Butcher, the Blade and the Bunny are talented performers, and Butcher and Blade in particular have an absolutely phenomenal look to them. The thing is, this surprise debut felt nothing it not absolutely flat.
It would soon be revealed that MJF had orchestrated this attack of the American Nightmare, but those first few weeks and months were a rough ride for Butcher and Blade, and the Bunny was quietly returned to being simply Allie.