Ranking Every WWE Survivor Series From Worst To Best
Teams of five strive to survive. Teams of four are a bit of a bore.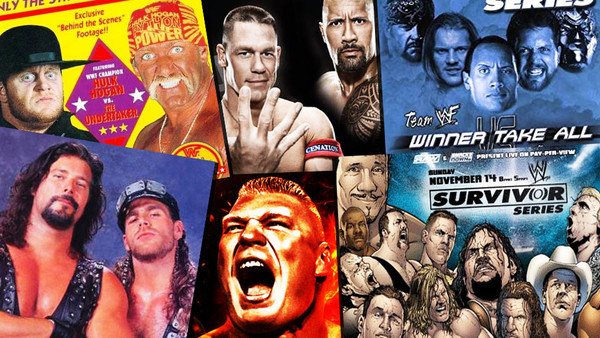 The late changes to this year's Survivor Series were oddly in keeping with the chaos that engulfed the company exactly one year prior.
Kurt Angle's WWE in-ring return was splurged on a Shield substitute appearance a month prior to him wrestling on the event, Triple H bullied his way into entering and winning the Red Vs Blue headliner for Team Raw, and AJ Styles took the SmackDown Live's top title from Jinder Mahal to write him out of the Survivor Series main event with Brock Lesnar and hopefully out of WWE main event consideration forever.
With any luck, a brand new tradition can form from these two back-to-back bananas builds. Survivor Series stuck around on tradition alone for many years, with a number of events failing to maintain the sort of hype one of the 'Big Four' shows ordinarily orchestrates.
Admittedly, the 2016 Brand Split reflected a turning point in how the shows were structured, but how many of those 'Thanksgiving Classics' in the intervening years lived up to the company's prized billing? Furthermore, how many of them were even better than the notoriously fickle Vince McMahon could have expected when he planned to bin the brand altogether? Some of these cards literally saved the show. Some were sorely missing saviours...
31. 2013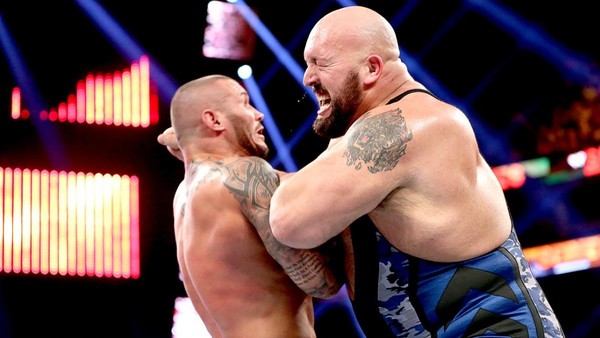 The Good: The Shield (and particularly Roman Reigns) looked awesome in a perfunctory elimination opener. CM Punk and Daniel Bryan had a broadly enjoyable match with The Wyatt Family, but their mere placement in such a placeholder belongs elsewhere in this entry...
The Bad: ...because Bryan was categorically the fans choice for any and every company main event, and Punk wasn't far behind him. For either of them to be d*cking about in the semi-main in November 2013 was inexcusable, and enough to accelerate Punk's expedition to the exit. Bryan's path thankfully went elsewhere.
The Ugly: Undeserving of their spots compared to the white hot 'YES!' man, The Big Show and Randy Orton absorbed relentless abuse during their limp and listless main event. A cheap finish did nothing to temper the tempers, particularly after the World Heavyweight Championship match between John Cena and Alberto Del Rio earlier in the night had been so dull too.