Ranking Every WWE Title Match At WrestleMania Worst To Best
Reflecting back on every WWE Championship match to take place at the Showcase of the Immortals.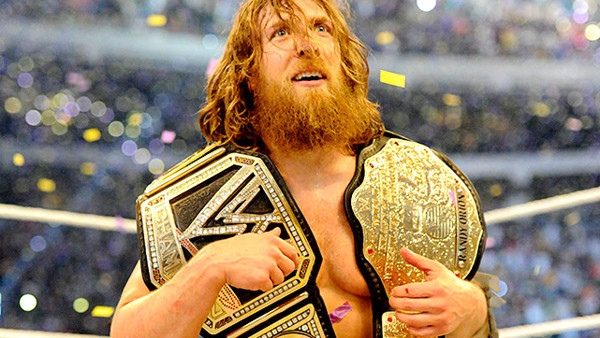 With WrestleMania 38 on the horizon, it's traditionally the time of year where wrestling fans tend to look back at WrestleManias of the past and rewatch some of their personal favourite iterations of WWE's Granddaddy of Them All.
An annual event that began back in 1985, WrestleMania is the place where some of the greatest matches in history have taken place, and it's also the place where some of the best WWE Title matches have taken place. And it's on those WWE Championship bouts that the attention is on here, as your writer looks to rank them in order from worst to best.
In terms of lineage, this list is about the current WWE Title - as in, the one that's held by Brock Lesnar at the time of writing - which has formerly been known as the WWF Championship, the Undisputed WWF Championship, the Undisputed WWE Championship and the WWE World Heavyweight Championship.
To date, there have been 37 WrestleMania contests with the WWE Title on the line. Famously, the first 'Mania didn't have said prize defended due to then-WWF Champion Hulk Hogan being in tag action. On the other hand, this title was on the line twice at WrestleMania IX thanks to Hogan bafflingly getting a shot at Yokozuna's freshly-won WWF Title.
Reflecting back on all 37 of these bouts, then, here's how they rank when comparing the absolute worst to the utterly brilliant best...
39. WrestleMania IX - Yokozuna Vs. Hulk Hogan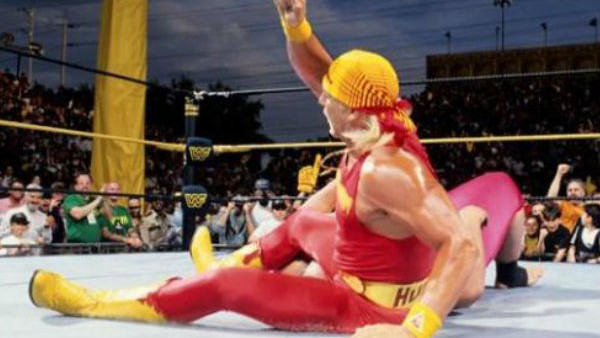 For those non-Hulkamaniacs who'd rejoiced at the prospect of finally seeing a WrestleMania main event where Hulk Hogan wasn't in the spotlight, the Hulkster gave the ultimate F-U by walking out of WrestleMania IX as the WWF Champion - despite the PPV being headlined by Bret Hart defending that prize against Mr. Fuji's Yokozuna.
The Hitman lost the WWF Title to Yoko due to the classic 'salt to the eyes' from Fuji, and Hogan came down to protest to the officials and ultimately talk himself into an impromptu shot at Yokozuna's WWF Title.
This was equivalent of your pal coming to console you after a break-up, only to sneak off to sh*g your now ex-partner. It was Hogan being Hogan and it was total bulls**t as Hulk dropped the big leg and won a sham match that went 22 seconds.