Ranking What Was Really The Best Wrestling Entrance Every Year 1990-2021
Triple H and the Undertaker didn't just duke it out in methodical slogs...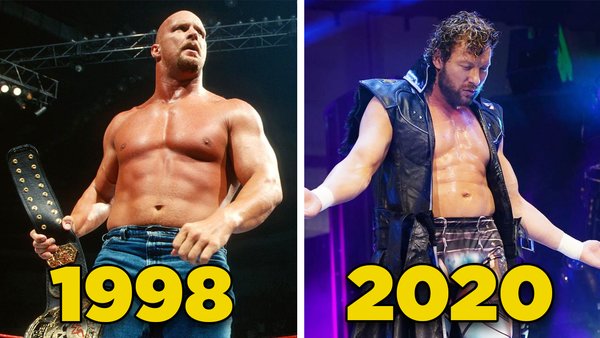 The wrestling entrance has eaten itself in the 21st century.
Spectacular is good. Excessive is good. Even pointlessly, stupidly excessive can be good, because this is professional wrestling. It's meant to be an amazing spectacle. But you can't put lipstick on a pig and expect it not to oink, and you can't put Triple H in a Terminator outfit and expect him to look like a badass.
That's the problem at the core of this lavish modern trend: the overblown entrance only works when it is accomplished in character.
In the most suboptimal way possible, Triple H did make an entrance in character at WrestleMania 31. He Terminated the aura of Sting in a micropenis-energy display of arrogance. The "war" was over 14 years prior to this last, pathetic battle.
Similarly, the mandated "epic" entrance undermined his Unsanctioned match opposite Seth Rollins at 'Mania 33. WWE couldn't allow the match to count, or even take place without both competitors signing a hold harmless agreement, but they spunked a load of money on elaborate entrances made with no consideration to the established storyline beat that HHH nor Rollins couldn't wait to kill each other.
They took long enough!
Trips does however find himself on this list with an entrance that grasped the psychology behind the grand introduction...
32. 1990 - Mitsuharu Misawa, AJPW Super Power Series June 8, 1990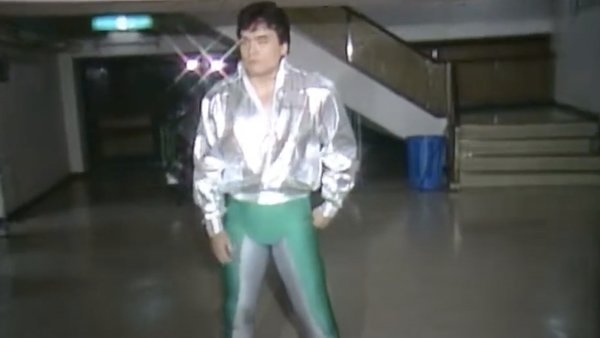 Every last fan in the Budokan boomed chants of "Mi-Sa-Wa!" before he even made his entrance.
It was one of the most legendary days in the history of puroresu because it marked the breakthrough singles performance of the company's new sell-out generator of an Ace. Those fans had chanted his name as they trailed around the venue hours before showtime. The entrance itself was tremendous; the swirling spotlights mirrored the crazed atmosphere as Misawa, clutched by everybody on his way to the ring, barely even made it there.
Colourful, vibrant, impassioned: this was the night a superstar was born under total delirium.