Real Reason Melina's WWE Return Never Happened
First reported last September, Melina ended up not returning to WWE. Here's why.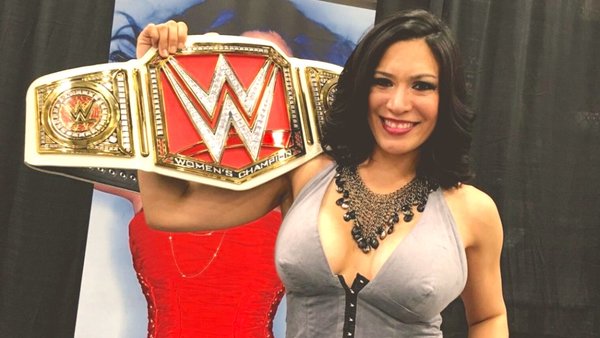 Former WWE star Melina has told WrestleTalk that a knee issue prevented her from returning to the promotion last year.
PWInsider reported in September 2020 that the former Women's and Divas Champion was on her way back to WWE, having agreed on terms with Vince McMahon and co. She was expected to return to television within a week, which didn't happen.
Melina told WrestleTalk the following:-
"It was talks of [a return]. Talks of seeing if it was possible and all that stuff. Everyone made such a big deal out of it. I was in talks with [WWE], but I never signed a contract, there was nothing going on. Just 'hey would you consider, would you be open?'. I'm like 'hell yeah'. Well it turned out I have like a bad knee, and I can't wrestle."
She went on, stating that while there's no guarantee WWE would have ended up signing her even without her bad knee.
Melina was quick to shoot down the initial reports when the emerged last September. In December, former TNA personality Johnny Fairplay told PWTorch that his friend, Robert Stone, wanted to bring Melina to NXT as a managerial client, though she needed surgery.
Melina's last WWE appearance came on the Raw Legends Night special on 4 January. For now, it looks like this is unlikely to change.
Create Content and Get Paid
---