Report: Bella Twins DONE With WWE After Name Change
WWE Hall of Famers Nikki and Brie Garcia are, indeed, finished with the company.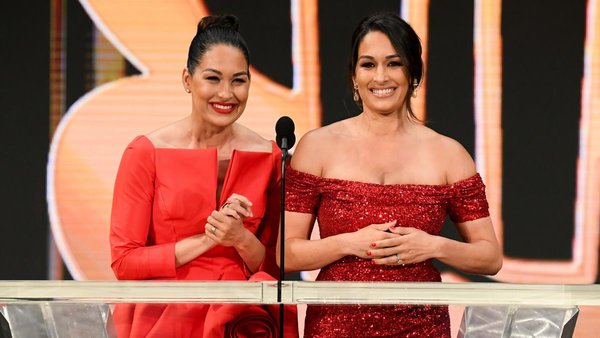 If you interpreted The Bella Twins' Tuesday announcement that they would be going by Nikki and Brie Garcia, not Bella, as a sign the duo were done with WWE, you were on the money.
Nikki and Brie announced ahead of their soon-to-relaunch Nikki and Brie Show podcast that they are dropping "Bella" in favour of "Garcia", their maiden name. Now, it has been confirmed that the duo are departing WWE.
The Garcia Twins confirmed as much via People. Nikki stated that ditching the "Bella" monicker was a difficult decision, though she and Brie intend on starting a "new chapter" of their lives and careers.
Nikki added that when the time came to renew their WWE contracts, the duo "knew it was time to head into this next chapter." For now, they have closed the book on "The Bella Twins."
Nikki and Brie have been in and out of WWE's system since June 2007, when they signed their first set of developmental contracts. Though they hadn't been full-timers since 2015, they remained on the part-time ledger through the ensuing years, moonlighting as legends. Their last in-ring showings came in the 2022 Women's Royal Rumble, two years after the duo's Hall Of Famer inductions.