Report: Former WWE Title-Holder's Return "Imminent"
Another former WWE star appears to be on their way back to the company...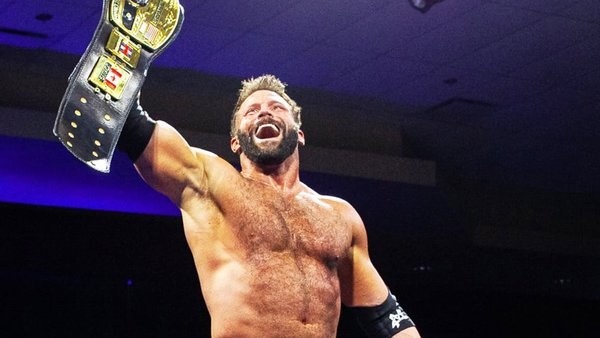 Another report has emerged suggesting that Matt Cardona is on his way back to WWE.
WrestlingNews.co Premium report that people within WWE, who would know about the situation, believe that the former Zack Ryder's comeback is "imminent." This comes just a few days after Cardona's failed attempt at wresting the NWA Worlds Heavyweight Title from Tyrus' clutches at NWA Nuff Said (11 February).
Cardona has been heavily linked with heading back to WWE since Paul 'Triple H' Levesque assumed lead creative duties in July 2022. The 37-year-old has played this up himself at times, though it recently emerged that he had abandoned the trade for his old ring name, 'Zack Ryder', which he used in Stamford previously.
Matt's wife, Chelsea Green, recently re-signed with WWE, assuming a full-time role on the Raw roster.
Cardona has been out of WWE since a 15-year run ended in April 2020. That month saw him become one of the first victims of the company's COVID-era cuts, though he has since reinvented himself on the independent scene, going viral for his work in GCW and other promotions. The former WWE Intercontinental and United States Champion has most recently been active in the NWA and IMPACT Wrestling.