Report: MJF "Frustrated" With AEW Contract, Wants To Be Paid More
The latest on MJF's AEW frustrations following the Tony Khan argument.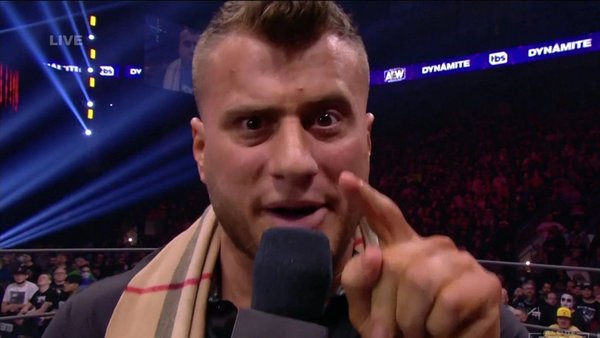 Reported mutual frustration between AEW star MJF and company owner Tony Khan hit the news cycle earlier this week, though their "heated argument" over the former's uncleared interview with Ariel Helwani was quickly health with.
When breaking the story, Fightful Select stressed that while the content of the interview wasn't the issue (instead, Khan was upset with MJF not clearing it through AEW's PR team), MJF's contract status had left him frustrated as of late. This has now been elaborated on.
Speaking on his Backstage Report podcast, Sean Ross Sapp stated that money is at the heart of MJF's issues. The 26-year-old wants to be paid more. Several people who have come into promotion after him are now earning "way more" money, seemingly sparking the issues.
While Tony Khan doesn't have any kind of issue with MJF, AEW hasn't yet budged on the situation.
Sapp reiterated, again, that despite MJF openly talking about his contract status with Helwani, how the interview was arranged was the problem, not the content. Now resolved, SRS described it as a "minor speedbump."
Speaking with Helwani, MJF claimed that his AEW contract would expire on 1 January 2024 and that he wouldn't be re-signing before then barring an astronomical financial offer. The Pinnacle leader has touched on this several times in the past, seemingly using it either to push up his market value or generate hype in-character.
Create Content and Get Paid
---