Report: MORE Released WWE Wrestlers Received Trash Bags This Week
Mickie James wasn't the only wrestler to get her belongings in a black bin bag.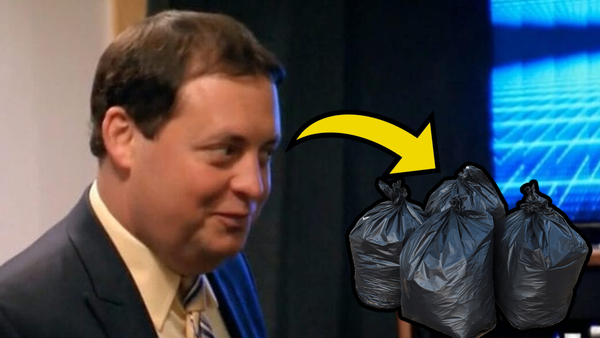 Mickie James wasn't the only released WWE wrestler to receive their belongings in a trash bag this week.
Per Dave Meltzer in this week's Wrestling Observer Newsletter, other women let go by the promotion last week also got trash bags in the mail. The report states that several female performers have confirmed this.
Meltzer also cites Jillian Hall, Maria Kanellis, and Gail Kim, who alluded (or outright stated, in Hall's case) that they had received the same treatment upon being released years ago.
On top of this, one of the wrestlers impacted this week ended up receiving a garbage sack containing somebody else's belongings.
WWE moved quickly following James' original tweet (featuring a picture of the trash bag), with Triple H confirming the company had fired the person responsible. News that long-time employee Mark Carrano had been dismissed following this, with Fightful Select reporting that John Laurinaitis had pointed the finger at Carrano during calls made to released talent, aiming to apologise for what happened.
One female talent told the Observer about the practice of leaving gear at the arena:-
"We have drawers that travel as well (as bringing stuff from home to the shows. So we leave little things we may need from week-to-week, our gear, makeup, shoes etc. We take our gear bag home, but a lot of people have heavy gear that is easier to leave at the venue."
Another source claimed that while these wrestlers probably weren't sent a trash bag vindictively, the optics are terrible:-
"Talent who is let go, if anything of theirs is left behind at arenas, it's boxed up and sent back to their homes. I don't think sending it in a garbage bag was to be mean. It was done in a way that was just like stuff in a bag, put it in a box and get it back to them. But it could be interpreted as disrespectful during an already hard time as a released talent. Which in Mickie's case she felt it symbolized that was all she was worth, which is not the case! But yes, it could have been handled better."
Create Content and Get Paid
---