Report: ROH Staff Told Not To Expect Jobs After Tony Khan's Takeover
Severance packages are reportedly being considered for Ring Of Honor's remaining staff.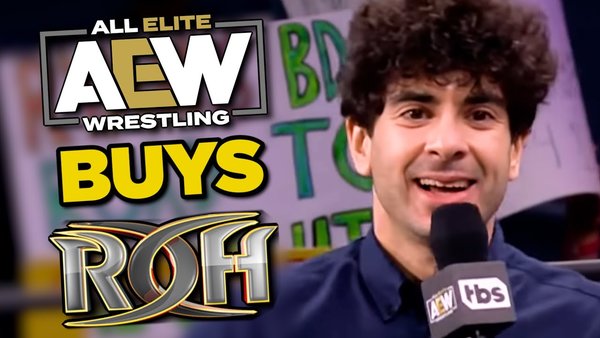 Existing Ring Of Honor staff members have been encouraged to look for new jobs ahead of Tony Khan's takeover of the promotion, with people inside the company operating on the impression that the AEW president isn't interested in retaining them once the buyout becomes final.
This is according to SEScoops' Fernando Quiles Jr., who reports that Khan's ROH takeover is expected to close in early April. The AEW president announced the deal to purchase ROH from Sinclair Broadcasting Group live and in person on last week's episode of Dynamite.
ROH staffers have reportedly been speaking with Sinclair's HR department about potentially transferring to another role in that company. Severance packages have been discussed but aren't yet finalised, while management may or may not issue a statement letting fans know about the changes in the team.
Per SEScoops, ROH staff have effectively been told the following:-
"We're fighting for you and exploring how to help everyone. If you want to stay in the wrestling business, we're doing our best, but there is no formal transition planned and no guarantee that anybody will stay on."
Khan told media members present at Sunday's post-Revolution 2022 media scrum that he intended to keep ROH's wrestling operations going, serving as the booker himself. The promotion had shed much of its staff in December 2021, when it ended as a full-time concern utilising contracted wrestlers, though it maintained a core group through its ongoing hiatus.
Ring Of Honor will return to action with Supercard Of Honor 2022 on 1 April.
Create Content and Get Paid
---