Report: Roman Reigns OUT For A "Long Time" After WrestleMania 36
The ongoing global situation makes things very, very difficult for 'The Big Dog.'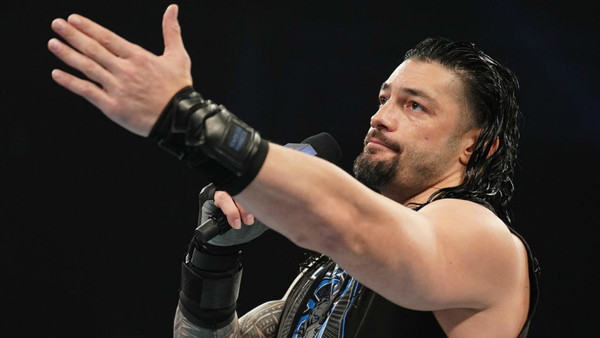 Roman Reigns pulled out of WrestleMania 36 last week, removing himself from a scheduled Universal Championship match with Goldberg as his two battles with leukaemia mean he is immunocompromised and more susceptible to the global health crisis.
More power to him - competing wasn't worth the risk.
Now, it's thought that 'The Big Dog' could be absent from WWE for a "long time," with Dave Meltzer noting, rightly, that "this is not about WrestleMania, this is about long after WrestleMania."
The Wrestling Observer went on, adding that Reigns' absence could last beyond the point where "we're going out to restaurants again," and into vaccine territory. Medical experts estimate a vaccine could take as long as 18 months to develop.
Reigns issued a statement on his WrestleMania pull-out on Instagram on Monday:-
"For all my fans, I'm sorry I didn't get to compete this year and put on a show and entertain, but sometimes things are more important and I had to make a choice for me and my family. But no matter what, you already know the deal, man. I'm ready to get back to work. And I'm just taking these times, this little bit of time we have, to build up the outside and come as close as possible to perfecting the inside."
Whatever happens next, Roman's health obviously takes precedent above all else. Let's hope it's safe enough for him to return sooner rather than later.
Create Content and Get Paid
---