Roman Reigns On Pace To Set Dubious WWE World Championship Record
Tribal Chief's part-time status comes with drawbacks for fans of world title matches.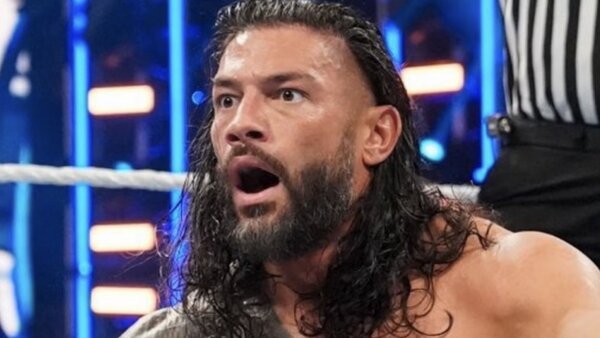 Every time WWE talks about Roman Reigns, they make it a point to highlight his history-making title reign, which now clocks in at more than three years, an astounding 1,100+ days, which is a 35-year record.
But perhaps a side effect of that is that the Tribal Chief is currently on pace to set another record, one that easily stretches back more than 40 years: the fewest world title defenses in a calendar year.
To date, Roman has defended the Undisputed WWE Universal Championship just four times on television in 2023, with only one title match coming after WrestleMania 39.
Reigns is not scheduled to wrestle again until Crown Jewel in November, meaning that if he defends the title at the upcoming Saudi show and possibly at Survivor Series (and there's no guarantee he'll put the title up or even wrestle at that show), he'll close out the year with a whopping six title defenses.
No world title -- WWF/E World Championship, Universal Championship, World Heavyweight Championship (the 2000s-era title, not Seth Rollins' strap) -- has been defended so little since at least 1980.
To put that in perspective, the next closest contender was the Universal title in 2016, which was contested six times on TV. But that comes with a caveat: the Universal Championship was established in late August of that year.
The next closest years are 2017 and 2022, both of which saw seven defenses of the Universal Championship. Spoiler alert: Reigns held the title in 2022. In 2017, the championship mainly was divided between part-timers Goldberg and Brock Lesnar, with Kevin Owens holding it to open the year.
The current iteration of the WWE World Heavyweight Championship was established this spring with Triple H acknowledging that Roman was a part-time champ who rarely defended his unified title, and the WHC was meant to be the "workhorse" championship.
But who could have expected that Reigns would be in a position to set such a dubious record?