Roman Reigns Reveals His REAL Thoughts On AEW
WWE's Roman Reigns talks AEW as competition, hardcore fans and much more.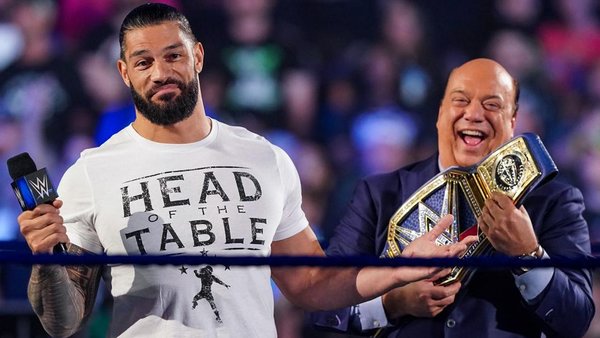 Roman Reigns doesn't view AEW as competition to WWE.
The current Universal Champ, who is 100% part of the furniture on SmackDown, told Complex that Tony Khan's outfit wasn't competition to him "personally". In fact, whilst Roman is impressed by the hardcore fanbase AEW attracts, he also thinks it's somewhat of a hindrance.
Reigns believes that All Elite's rabid followers have built a "ceiling" that'll stunt company growth. Meanwhile, he says, WWE is "trying to engage the new viewer, while also servicing our hardcore fan base and give compelling stories to fulfil them as well".
He sees a clear difference between the markets both promotions cater to then.
Roman also thinks it's "strange" that the audience "is probably the biggest character in [AEW's] show", and called All Elite the "new kid on the block". At the same time, he'd never want to shoot down another avenue for workers to make some cash - that's something Reigns views as a major positive.
Competition though? Nah, the 'Tribal Chief' isn't buying it. He reckons AEW's growth is finite and isn't concerned with much that's going on in Khan's organisation.
Create Content and Get Paid
---