Roman Reigns Stopped Damian Priest's WWE Call-Up
Kevin Owens thought planned storyline made no sense.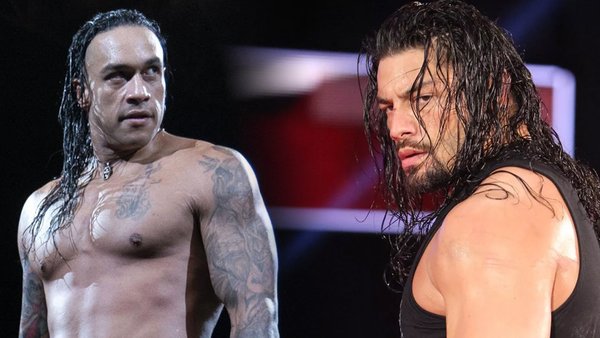 Former NXT North American champion Damian Priest was primed for a SmackDown call-up last Friday - until one senior member of the roster stepped in to prevent it.
According to Dave Meltzer, speaking on the latest edition of Wrestling Observer Radio, Priest was in situ to align with Kevin Owens as part of his ongoing feud with Roman Reigns and Jey Uso. At the 11th hour, the plan was scrapped, following the intervention of Reigns.
Priest was selected almost at random as a new babyface to fill the void on the Friday show, with a tentative storyline written up that'd introduce him as KO's best pal. Plans were at such an advanced stage that the two would have worked a tag team contest last week.
Owens, always one to speak his mind, voiced concerns with the plan, pointing out there was no clear reason why he and Priest should be buddies. Knowing he didn't have the necessary backstage clout to instigate change, he petitioned locker room leader Roman Reigns on his behalf.
The Big Dog reportedly went to Creative with Kevin's quibbles, and had the whole idea cancelled.
Nevertheless, this does not spell the end of Priest's hopes of moving up to the main roster (as though that's a blessing, and not a curse). Meltzer continued that Priest will move up to Raw later this month, though details on how are currently unconfirmed.