Rumour Killer On Aleister Black Returning To WWE
An update on Tommy End's wrestling future following Zelina Vega's WWE return.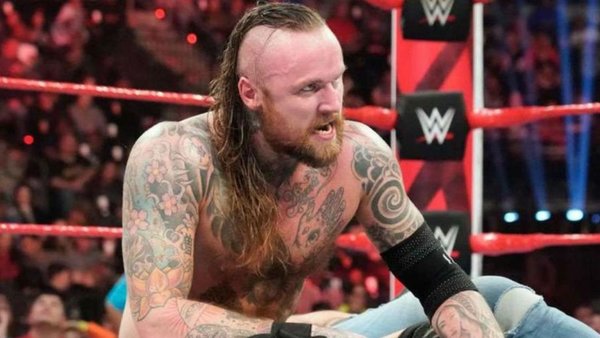 Tommy End's wife, Zelina Vega, may have returned to WWE on last week's episode of SmackDown, but PWInsider's Mike Johnson hasn't heard of any "deep discussions" to bring the former Aleister Black back to the promotion himself.
Per the report, End hasn't gone back to the company and there has been no word of him re-signing.
The 36-year-old was one of several main roster wrestlers released by WWE on 2 June. Cut on the same day as Braun Strowman, Lana, Buddy Murphy, and more, End will be free to appear for and sign with other promotions from 31 August if he is bound by a standard 90-day non-compete clause.
It was reported soon after Black's WWE departure that several people within the promotion felt he had been released prematurely. Despite this, it doesn't seem, at the moment, that the company has made a move to bring him back - though this could change.
WWE has already brought Samoa Joe back to the company this year, having released the former NXT and United States Champion in April.
The Wrestling Observer's Dave Meltzer recently reported that he had been told to expect the Dutchman to end up in All Elite Wrestling once he is free to do so.