Rusev Claims He Is "Not A Wrestler Anymore"
Has Miro REALLY swapped pro-wrestling for Twitch streaming?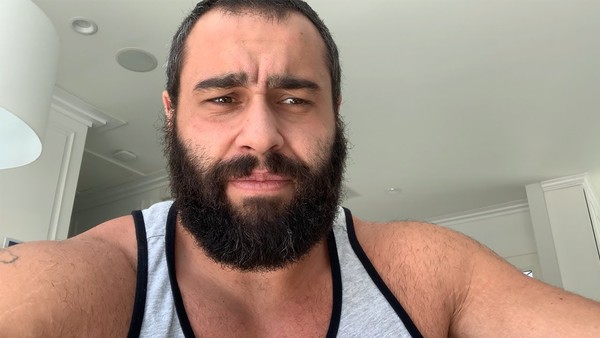 The former Rusev has sensationally claimed that he is done with professional wrestling.
Miro ran a Q&A session on his official Twitch channel yesterday, with one contributor asking if he was finished with the sport. "I'm done, man," was the answer.
"I'm just enjoying my Twitch. I'm a professional Twitcher, YouTuber, content creator," Miro said. "I'm not a wrestler anymore. Can I be your favourite streamer?" he asked in response to a viewer saying he was their favourite wrestler.
The former WWE United States Champion has been very active on Twitch and YouTube since being released by WWE as part of its Black Wednesday cuts on 15 April. His 90-day non-compete clause would have expired on 15 July, freeing him to start appearing for other promotions if the mood struck him.
Taking Miro's words at face value could be dangerous here, as the former 'Bulgarian Brute' has a lengthy history of using his platforms to work people inside wrestling and out, particularly when it came to teasing his WWE future. Whatever the case, he appears to be happily carving a new niche for himself away from the ring. More power to him.
Create Content and Get Paid
---