Seth Rollins Breaks Silence On "Terrifying" Fan Attack
Seth Rollins issues his first public comments since being attacked by a fan on WWE Raw.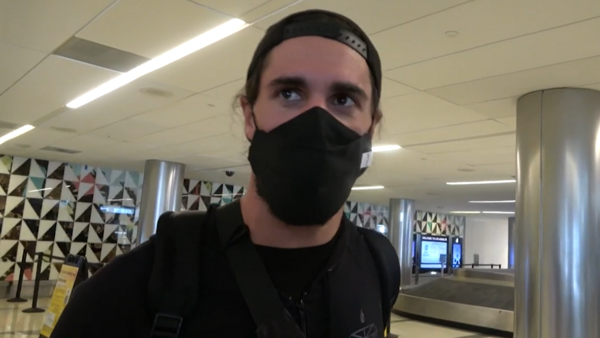 Seth Rollins has issued his first public comments since being attacked by a fan during this week's episode of WWE Raw, calling the incident "terrifying."
Speaking to TMZ Sports, Rollins credited the security team for reacting quickly to the situation, as an attendee hopped the barricade, rounded the Raw stage, and leapt upon him:-
"It happened very quickly. I was mostly just reacting and hoping that our security would come and do their job. Which they did very quickly. And then was just trying to detach and move on. Hope that everybody is okay."
"It's terrifying, brother," the former WWE and Universal Champion said of what happened.
Rollins confirmed that as frightening as the event was, he hadn't been seriously injured by it:
"No, no serious injuries. Nothing like that. I was safe, we were safe. Everything was okay."
The incident occurred when Seth was leaving the ring following a segment with Finn Balor. Attacked on the ramp in a moment briefly shown on the live Raw broadcast, he was up on his feet after restraining the assailant long enough for security to separate them, re-assuming his wrestling character after the production team cut back from a replay.
It was reported shortly after Raw that 24-year-old Elisah Spencer had been arrested for the attack. The NYPD have charged him with attempted assault and attempted violation of arts and cultural affairs (disrupting a live sporting event).
Create Content and Get Paid
---